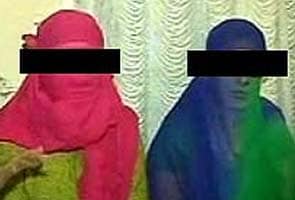 Palghar:
Relief is finally on way for the two young women from Palghar, Maharashtra whose frank opinion on Mumbai's shutdown for Bal Thackeray's funeral put them at the receiving end of the Shiv Sena and an over-zealous Maharashtra police.
Police sources said today that a decision has been taken to close the case against Shaheen Dhada and her friend Renu Srinivasan. No chargesheet will be filed and the police will go for a closure report.
A closure report is usually filed by the police before the court when investigators conclude that no case is made out against the accused.
The decision is bound to thrill Shaheen and Renu's families, who have been waiting to see them exonerated.
Shaheen and Renu were arrested on November 19, a day after Bal Thackeray's cremation in Mumbai, on a complaint filed by a Shiv Sena leader in Palghar. A clinic run by Shaheen's uncle in Palghar was vandalised by Sena activists.
Shaheen and Renu's plight sparked off a national outrage and renewed the demand for a review of Section 66A of the Information Technology Act - one of the laws under which the two were booked. They had also been charged with causing deliberate and malicious acts intended to outrage religious feelings and making statements that promote hatred between classes.
Two police officers, Ravindra Sengaonkar and Shreekant Pingle, responsible for the arrests were found by a departmental probe to have applied wrong charges on the women and suspended.
But all along, the wait had been for the case to be closed.
Amid all the controversy, Shaheen and Renu showed remarkable courage and stood by their actions. "I am not scared; it's just that I want to forget about all this. I have been receiving positive support from so many people, my friends and all," Shaheen said in a blog on NDTV.
"I have not yet joined Facebook; I plan to do that next year, maybe in January. I have heard that some people have created a page on Facebook in my support... As far as my family is concerned, they are supporting me," she wrote.