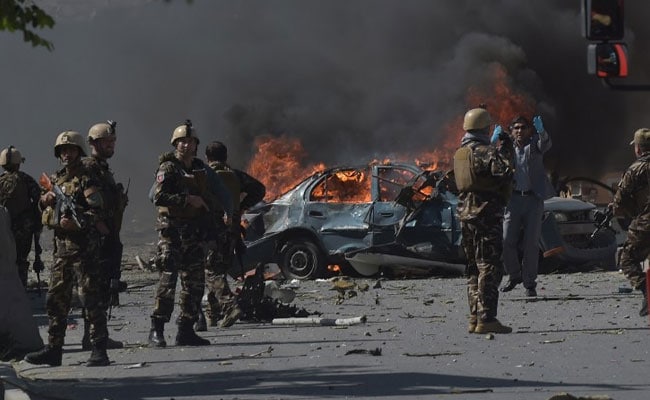 Kabul:
At least 80 people were killed and over 350 wounded in a suicide car bombing in Kabul's diplomatic quarter on Wednesday morning, a few hundred metres from the Indian embassy. Afghanistan intelligence agency says the attack was carried out by the Haqqani Network under the direction of Pakistan's powerful Inter-Services Intelligence.
The area where the explosion took place is close to the presidential palace and several foreign embassies.
External Affairs Minister Sushma Swaraj tweeted that Indian officials are safe.
By God's grace, Indian Embassy staff are safe in the massive #Kabul blast.

- Sushma Swaraj (@SushmaSwaraj) May 31, 2017
Prime Minister Narendra Modi, condemning the massive attack, tweeted, "India stands with Afghanistan in fighting all types of terrorism. Forces supporting terrorism need to be defeated."
Thick smoke could be seen rising from the centre of the city but it is not clear what the target was.
Houses hundreds of metres away from the blast were damaged with windows and doors blown off their hinges.
Witnesses said dozens of cars were blocking roads and some wounded people could be seen.
There was no immediate claim of responsibility, but the attack came as the resurgent Taliban are stepping up their annual "spring offensive".
The ISIS group has also claimed responsibility for several recent bombings in the Afghan capital, including a powerful blast targeting an armoured NATO convoy that killed at least eight people and wounded 28 on May 3.
The blast was the latest in a long line of attacks in the Afghan capital. Kabul province had the highest number of casualties in the first three months of 2017 because of multiple attacks in the city.