New Delhi:
Karnataka Chief Minister Siddaramaiah on Saturday brushed off exit polls' prediction of a hung house, saying he was "very confident" of the outcome of the assembly elections. The Congress, he said, will "have majority" in the state where no party had been allowed two consecutive terms in power for more than three decades.
Asked if he would seek help from former Prime Minister HD Deve Gowda in case of hung assembly, he told NDTV, "The situation does not arise."
Most
exit polls have predicted a split verdict in Karnataka
, but they are deeply divided on which party would turn out to be the front-runner. Five exit polls have given the spot to the BJP, four to the Congress. The support of Janata Dal Secular of former Prime Minister Deve Gowda,
the polls have predicted
, will be crucial for government formation by either party. An aggregate of the exit polls have given 97 seats to the BJP, 90 to the Congress and 31 to the JD(S) in the 224-member state assembly.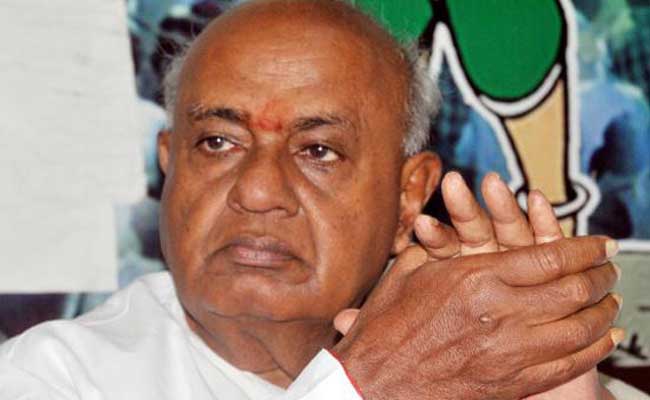 Mr Siddaramaiah, who joined the Congress after getting expelled from the JDS in 2005 over differences of opinion with Mr Deve Gowda, has repeatedly criticised his former boss during the campaign. His party has accused Mr Deve Gowda's party of being hand-in-glove with the BJP in Chamundeshwari, where the Chief Minister is contesting from. The question mark over the outcome in Chamundeshwari is seen as the reason why Mr Siddaramaiah decided to contest from a second seat - Badami in north Karnataka.
On his part, Mr Deve Gowda has expressed unwillingness to ally with the BJP or the Congress to form government in Karnataka if need be. Insiders in the Congress had earlier indicated that Mr Gowda's animosity is directed more towards Mr Siddaramaiah than towards the party.
While senior leaders of the BJP and the JD(S) have expressed confidence that their parties will win with majority, there has been no word from Mr Deve Gowda, or the BJP's prospective Chief Minister BS Yeddyurappa.
Earlier on Saturday, Mr Yeddyurappa had given his detailed itinerary over the next few days, taking a BJP victory for granted. It had drawn ridicule from Mr Siddaramaiah, who had called the 75-year-old "mentally disturbed".