New Delhi:
The security of jets used for ferrying the rich and the famous across the world may be severely compromised in India, reveals an NDTV investigation. In a week that that has seen Airbus NEOs being grounded because of a faulty engine, Embraer jets used by VVIPs including Home Minister Rajnath Singh, BJP President Amit Shah and Congress President Rahul Gandhi have been found by NDTV to have been stripped down for a "major routine overhaul" in a Maharashtra town, allegedly without the regulator's permission.

Gondia, around a 1,000 km from Mumbai, does not figure in the Brazilian airline maker's list of authorised service centres.

Photos accessed by NDTV show how an Embraer Lineage owned by the company Air One has been opened up at a hangar in Gondia. The company, owned by former Sahara CEO Alok Sharma, carries out its own maintenance for all the three Embraers it owns.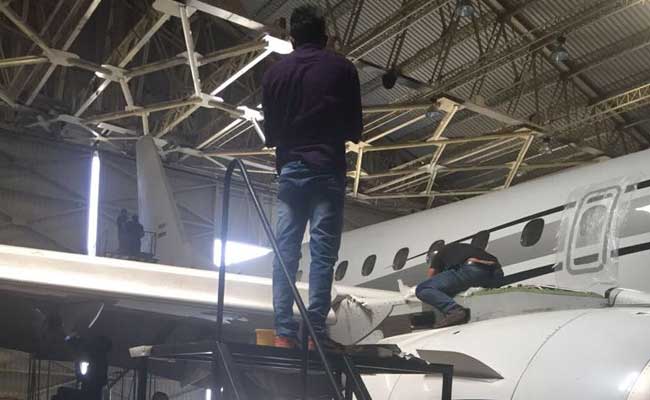 One of their planes was used on Thursday by Union Minister Nitin Gadkari to fly to Nagpur. The other clients include Hero MotoCorp's Pawan Munjal. While Air One says it has clearance from the Directorate General of Civil Aviation (DGCA) - the India authority to clear such maintenance works - the paperwork doesn't quite add up.

For a comparison of how these fancy planes with bedrooms and luxe lounges on board are maintained by other owners, one only has to look toward the Indian Air Force (IAF), which has a number of these aircraft.

NDTV has learnt that for a third-line inspection - a term used for stripping aircraft - that is needed every 96 months (or 4800 hours), the conditions have to be so sanitized that the IAF flies the aircraft to Brazil.

But Air One is making do with a hangar in Gondia, at an airport which, the national auditor said in 2016, handles no flights even though it is developed.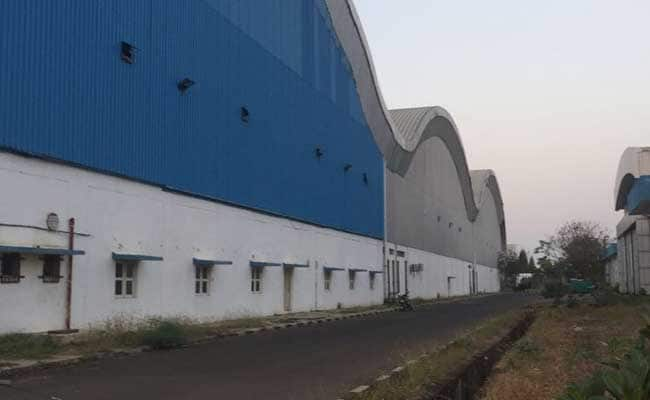 When NDTV contacted Embraer, its communications manager Nilma Boissac confirmed that the company does not have Gondia in its list of authorised service centres.

Asked how they were allowing their aircraft to be opened up there, they said, "It requires DGCA clearance."

Alok Sharma of Air One told NDTV that his company has all the required certification and shared the DGCA certificate with us.


The certificate issued on February 1 gives a one-time approval for the Lineage 1000 aircraft to be fixed in Gondia, but only till May and under conditions that they have the right tools and conditions as set by the manufacturers.
"Gondia is special as it has one of the largest hangars and it is among the few places in the country which can accommodate such aircraft," explained Alok Sharma, claiming that the regulator granted them a certificate to work on the aircraft there.
However, NDTV has learnt that work on this very sensitive specialised aircraft started in January, before the DGCA certificate, and the plane was taken there on December 26. While Mr Sharma acknowledges it, he says it took them a month to get the approval.
DGCA Director General BS Bhullar was more cautious in his response to NDTV. "DGCA does not give any approval unless it is satisfied with the compliance of relevant regulations," he said.
When it was pointed out that Air One started working on the plane in December and January, before the regulator's clearance, Mr Bhullar said, "Then there are action points for any violation."
Industry insiders didn't want to comment but they say it is very unlikely that Air One or any Indian company has the ability or the tools for a third line inspection, which, according to the manual, involves the "removal of over 400 panels and external items, ailerons, flaps and rudder, inspections, aft tank functionality checks and the replacement of the aft tank bladder along with replacing the flight control cables." It all requires at least a dust-proof environment, which, pictures show, Gondia doesn't provide.
NDTV contacted the office of one of the VVIP users of the aircraft recently. "We just take it for granted that the DGCA would have done all the checks," said their staff.