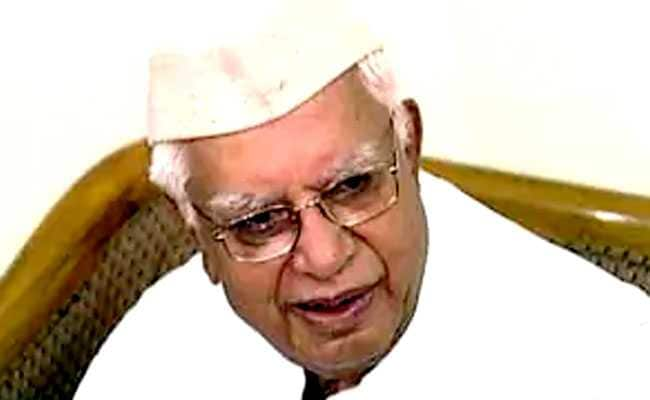 New Delhi:
Former Uttar Pradesh chief minister N D Tiwari was today shifted to the intensive care unit (ICU) of a private hospital here after his condition became "critical" due to fever and blood pressure dropping to a "dangerously low level", his aide said.
The doctors attending him at Max Super Speciality Hospital have said that the next 48 to 72 hours would be "extremely crucial" for the 92-year-old politician, he added.
Around 12 noon, Mr Tiwari contracted fever due to an infection and his heart rate became irregular with blood-pressure dropping to "dangerously low levels", the aide said.
"He was immediately rushed to the ICU in a critical condition," he added.
The team of doctors led by Dr J D Mukherjee (Neurologist) and Dr Sumit Sethi (Cardiologist) are looking after Tiwari.
They have sought various tests related to the heart and brain, the reports of which are awaited.
"The doctors told his son Rohit Shekhar Tiwari that the next 48 to 72 hours will be extremely crucial for Tiwari," the aide said.
Mr Tiwari was admitted to the Max Super Speciality Hospital after he suffered a massive brain-stroke in September last year.
In November, he was shifted out of the ICU as his condition showed improvement.