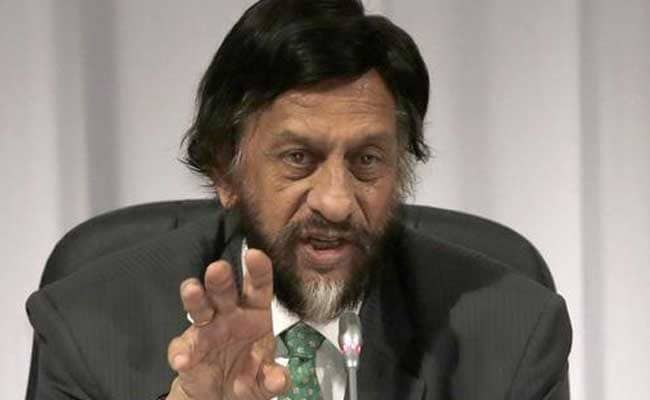 New Delhi:
Former TERI chief R K Pachauri, facing allegations of sexually harassing an ex-woman colleague, will not have to seek court's permission any more to go abroad, with a Delhi court today allowing his plea for discharge of surety.
In a span of two years during investigation since the FIR was filed, Mr Pachauri was allowed to travel abroad over two dozen times to a large number of countries.
The court allowed his application for discharge of surety while considering an earlier order of the sessions court by which he could not leave the country without permission till the investigation was over.
Directing that Rs 5 lakh furnished as surety by the accused be discharged, Metropolitan Magistrate Chetna Singh said, "It has been stated that as per order dated March 21, 2015, certain conditions were imposed upon the accused which included seeking prior permission of the court by him before leaving the country till investigation is over. Now charge sheet has been filed and investigation is over."
"Heard. Perused. It is clear that surety given for travelling abroad is not required for any further purposes and the FDR in the sum of Rs 5 lakh be released to the surety.
"Surety stands discharged. Original documents, if any, be returned to the rightful claimant against acknowledgement. Accordingly, application stands disposed of," the court said.
In his application filed through advocate Ashish Dixit,74-year old Pachauri, submitted that chargesheet has already been filed and he was granted regular bail by a magisterial court in July last year.
"The applicant has travelled abroad over two dozen times with prior permission of the court" and has "meticulously complied with all the conditions imposed on him while granting permission", his plea said.
The sessions court had on March 21, 2015 granted anticipatory bail to Mr Pachauri while imposing several conditions on him including that he would not leave the country without prior permission of the court till the probe was over. He was granted regular bail on July 11 last year.
The court, while taking cognisance of charge sheet on April 23, 2016, had said there was sufficient material to proceed against him under sections 354A (sexual harassment), 354B (assault against woman with intent to disrobe), 354D (stalking), 509 (word, gesture or act intended to insult modesty of woman) and 341 (wrongful confinement) of the IPC.
The chargesheet filed by Delhi Police on March 1 last year had arrayed 23 prosecution witnesses, many of whom are present and former employees of The Energy and Resources Institute (TERI). An FIR was lodged against Mr Pachauri on February 13, 2015.