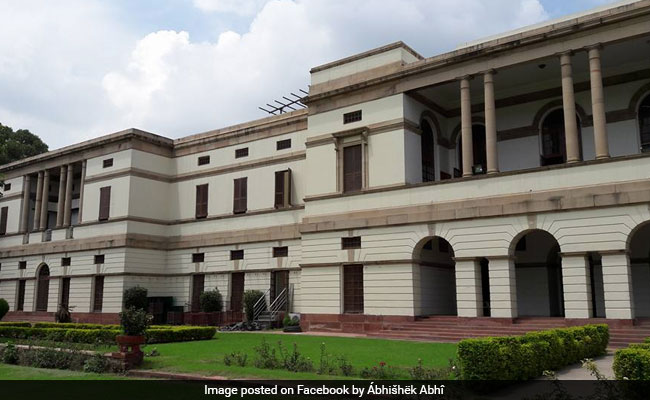 New Delhi:
Shakti Sinha, private secretary to former prime minister Atal Bihari Vajpayee, is likely to be appointed as director of Nehru Memorial Museum & Library soon amid speculation that the selection process could be started afresh as dissenting voices were raised on his shortlisting.
"The appointment for the director at NMML will be announced soon after Raksha Bandhan... Shakti Sinha will be selected as the new director of the premier institution," a source in the Culture Ministry said.
Controversy erupted over the appointment of NMML director after a prominent member of its Executive Council (EC) Pratap Bhanu Mehta quit allegedly over shortlisting of Mr Sinha, who reportedly until a few days ago was a director in India Foundation, a think tank aligned to RSS.
Besides renowned political scientist Pratap Bhanu Mehta, there were five others in the selection committee, headed by Minister of State for External Affairs and vice-chairperson of NMML's EC MJ Akbar who is also on the India Foundation board.
Another member of the selection committee Prasar Bharti Chairman A Surya Prakash is also on the India Foundation Board, which also included senior BJP leader Ram Madhav, Commerce Minister Nirmala Sitharaman and Minister of State for Civil Aviation Jayant Sinha.
A strong dissenting voice also came from Nitin Desai, economist and former Under Secretary General of the UN, at a meeting last week over two names -- Shakti Sinha and Indira Gandhi National Open University academic Kapil Kumar.
It was, however, widely speculated that government may scrap the whole process of the selection, taking note of the dissenting voices and start the process afresh.
"No, the government is not going to scrap the process and will go ahead with the announcement," the source said.
The post of director at NMML is lying vacant since last year after UPA appointee Mahesh Rangarajan stepped down after the ruling NDA described his appointment as "illegal and unethical".
An IAS officer of 1979 batch from AGMUT cadre, Mr Sinha was considered as a highly influential joint secretary in Mr Vajpayee's PMO in the late 1990s. He had also served as private secretary to Mr Vajpayee.
He had taken voluntary retirement in 2013 when he was serving as Finance secretary in Delhi government.
The advertisement issued for the director's post is also reportedly been modified at the last moment to accommodate Mr Sinha.
Established in the memory of India's first prime minister, Jawaharlal Nehru, NMML is an autonomous institution under the Ministry of Culture.