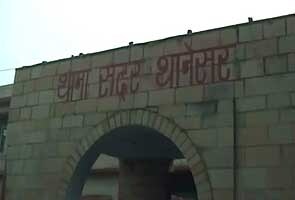 Kurukshetra:
An engineering student at a private college in Kurukshetra, Haryana, has been accused of raping his classmate, a Dalit girl, on Friday. Police say the accused has been arrested on the basis of the girl's complaint.
News of this incident comes even as the chorus of protests - demanding speedy justice for the accused in the Delhi gang-rape incident and stricter anti-rape laws - grows across the country.
Police say that the girl, a Bachelor of Technology student, has alleged that the accused attacked her while she was on her way to tuitions. The accused reportedly forced her into his car and took her to an isolated spot where he raped her before dumping her nearby. The girl managed to get back home and narrated the incident to her family.
A case was filed with the local police and medical examination of the girl has confirmed that she was assaulted. Narinder Singh, the local Station Incharge, said that following the girl's complaint a day after the incident occurred, an FIR was filed and the accused arrested.
(
With inputs from agencies
)