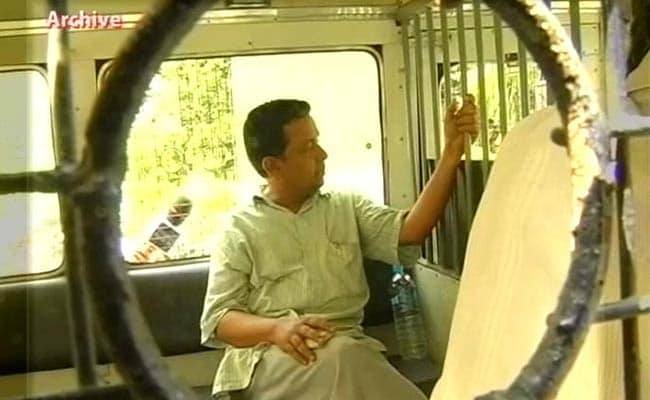 Kolkata:
The Calcutta High Court has today ordered the Mamata Banerjee government to give Prof Ambikesh Mahapatra, who was arrested in 2012 for forwarding a cartoon of Chief Minister Mamata Banerjee, the compensation decreed by the state Human Rights Commission and an additional Rs 25,000 for legal expenses.
A professor of chemistry at the prestigious Jadavpur University, Prof Mahapatra was arrested and jailed for one night in April 2012 for forwarding to friends a cartoon lampooning Ms Banerjee.
In August 2012, the state Human Rights Commission led by retired Supreme Court judge Justice Ashok Ganguly, had ordered that Prof Mahapatra and his friend Subrata Sengupta, who was also arrested in the case, be paid compensation of Rs 50,000 each. The state government had ignored the order; the state will now have to pay Prof Mahapatra and Mr Sengupta a total of Rs 75,000 each.
"I am happy with the verdict of the Calcutta High Court. This verdict is a step forward towards the victory of human rights, freedom of speech and democratic rights of the people," Prof Mahapatra told NDTV.
"I want to tell the chief minister, that you were elected democratically. Obey the rules of democracy. Uphold the democratic rights of the common people and freedom of speech," he added.
In April 2012, Professor Mahapatra was assaulted allegedly for forwarding anti-Mamata Banerjee cartoons by email to about 65 people. He was arrested by the police late at night and produced in court. He was released on bail, but only after a written statement - which he said he was forced to write - that he was an active member of the Communist Party of India (Marxist).
Since his bitter experience, Prof Mahapatra has formed a group called "Amra Akranto" or "We the Attacked" along with other victims of "state injustice".
"I welcome this verdict. I think the Trinamool govt is a shameless, otherwise they would have honoured the human rights commission order. If they have civility, they must pay this amount now," said CPM MP Md Salim.
Prof Mahapatra has said the money is not the issue at all, the principle is. He, however, suspects the government will not pay the compensation and instead move a higher court against today's order. "I am willing to go to the Supreme Court on this matter if necessary," he said.