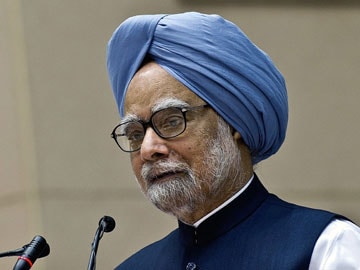 New Delhi:
Former Prime Minister Manmohan Singh today said that "private conversations should not be misused for capital gains", his assessment of the political controversy that has his party president Sonia Gandhi in combat with former Congress leader Natwar Singh.
In interviews to promote his new book, Natwar Singh, 83, has challenged Mrs Gandhi's famous declaration that her "inner voice" kept her from accepting the post of Prime Minister after the coalition led by her party won the 2004 national election. Dr Manmohan Singh was appointed PM by her. Natwar Singh, who served as Foreign Affairs Minister, says that Mrs Gandhi, in fact, was told not to become PM by her son, Rahul because he was worried that she would be assassinated like his father Rajiv Gandhi and grandmother, Indira Gandhi, both former prime ministers.
(Read more...)
"I will write my own book and then everyone will know the truth," Mrs Gandhi told NDTV today, in response to Natwar Singh, who has also described her as "secretive" and "authoritarian" in interviews. "The only way the truth will come out is if I write. I am serious about this," she said.
(Read more...)
Natwar Singh has also alleged that Mrs Gandhi was sent important government files for review, as claimed by Sanjaya Baru, the former media advisor to Dr Manmohan Singh. The former PM said today this was not correct.
Natwar Singh had to resign from the Congress-led coalition government in 2005 after allegations of corruption.
He says that in May 2004, he attended a meeting where Mrs Gandhi's daughter Priyanka conveyed Rahul's strong opinion against her becoming PM. Natwar Singh says others at the meeting included Dr Manmohan Singh and Gandhi family friend Suman Dubey.
(Also Read: What Natwar Singh's "Revelation" Means for Rahul Gandhi)