New Delhi:
When controversial BJP lawmaker
Sangeet Som
visited Uttar Pradesh's Dadri last week after a man was lynched there allegedly over beef rumours, he had accused Chief Minister Akhilesh Yadav's government of
rescuing "cow killers.
" Condemning cow slaughter, he had also claimed that it was leading to riots in the state.
NDTV has now accessed documents that show Mr Som was associated with not just one but two meat processing and export companies.
The Registrar of Companies' documents show that Mr Som was a Director at the Al Dua Food Processing Private Limited from 2005 to 2008. On its website, Al Dua claims to be a "leading producer and exporter of halal meat from India." Documents also show that he was an Associate Director of another meat processing company, Al Anam, from February 2008 till June 2008.
Though documents show Mr Som was a Director and held 33% stakes in Al Dua between 2005 and 2008, when NDTV asked him about this yesterday, he said he had only invested in land owned by the company in 2008 and sold it within six months.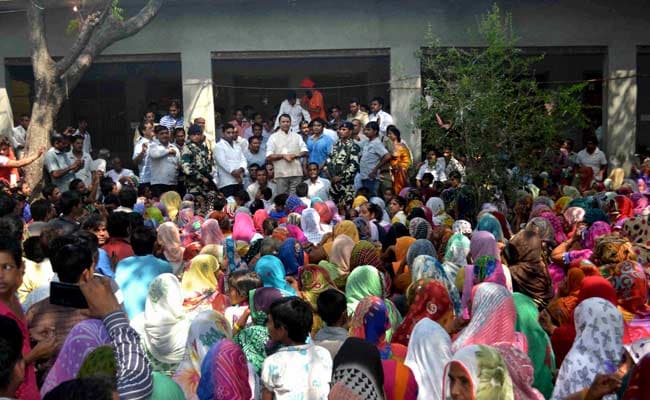 "My friend Yogesh Rawat approached me in 2008 and asked me to help buy some land for a friend of his, Moinuddin Qureshi, who was a farmer. They couldn't come up with the capital, so he needed some help. I contributed around six to seven lakh rupees in buying that land. That was my only involvement. Then within few months, I sold that land and my shares in the company."
Mr Som also claimed that he "had no idea" that Al Dua was a meat processing company. "At the time when I bought the land, it was the only asset that the company owned. A company can do thousand things. How do I know what the company did? As far as I know, the company was not doing anything," he said.
Al Anam has been registered as a food processing company since 1999, and Mohammed Kamil, a prominent meat exporter, is its Director. Mr Kamil is the owner of MK Overseas, one of the biggest meat exporters in the country.
Interestingly, it was Mohammed Kamil who bought the shares of Al Dua after Sangeet Som and two of its other owners, Yogesh Rawat and Moinuddin Qureshi, gave up their shares in 2008. Now MK Overseas owns 95% of shares in Al Dua.
Sangeet Som has been charged with making inflammatory speeches ahead of the 2013 riots in UP's Muzaffarnagar that killed more than 60 and left hundreds of thousands homeless. He is out on bail.