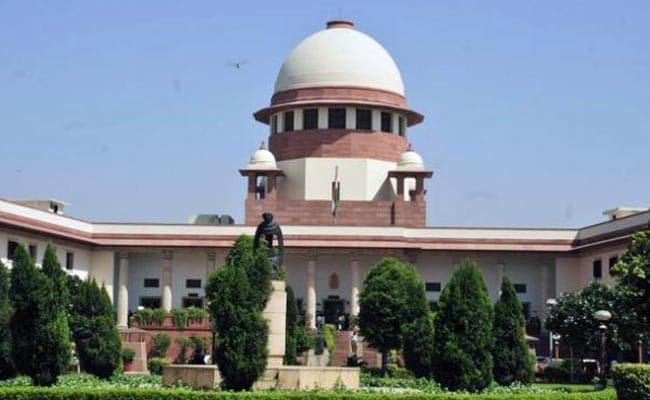 New Delhi:
The Supreme Court was today told that the DNA sample of the child delivered by a 10-year-old rape survivor, who was denied abortion by the top court, has not matched with the accused arrested in connection with the case.
The top court was informed by the member secretary of the Chandigarh state legal services authority that another person was arrested by the police in the case and fresh DNA samples of both the accused were collected and sent for forensic examination at two different laboratories.
A bench comprising Justices Madan B Lokur and Deepak Gupta was told by senior advocate Indira Jaising, an amicus curiae in the matter, that the health parameters of the minor victim was under control and she was getting counselling and nutrition as well.
Ms Jaising, however, referred to the status report of the state legal services authority and said the DNA test was carried out but the sample has not matched with the arrested accused.
"Now the question is, who is the real accused? The police has to find who the real accused is. It cannot be an untraced case and proper investigation has to be done to identify the accused," she told the bench.
She also argued there was no doubt that the child was born due to the rape committed on the minor.
The member secretary of the legal services authority said that another accused was arrested in the case and fresh DNA samples of both the accused have been sent for examination.
When he said that it would take 2-3 months to get the DNA test reports, the bench asked, "You have earlier got the report of DNA test within two weeks. Why will it take so much time now?"
He said it was a "routine" in Haryana and Punjab that reports of such tests come after two-three months. He, however, said that when there was "special request" to get the report soon, the same was provided quickly.
The bench requested the laboratories where the samples have been sent to expedite the process and asked the trial judge to pass an appropriate order in this regard. The court fixed the matter for hearing on October 12. The top court had earlier directed Chandigarh's legal service authority to immediately disburse a compensation of Rs one lakh, out of the total compensation of Rs 10 lakh, to the minor rape victim.
It had said the identity of victim as well as her family members should not be revealed and asked the authorities to look after her medical treatment expenses and education.
The top court had on July 28 dismissed the plea seeking its nod for terminating the 32-week-old pregnancy of the rape survivor after taking note of a medical report that abortion was neither good for the girl nor for the foetus.
Section 3(2)(b) of the Medical Termination of Pregnancy (MTP) Act prohibits abortion of a foetus after 20 weeks of pregnancy.