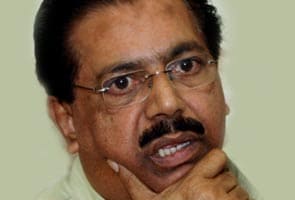 New Delhi:
The DMK on Monday sought the removal of PC Chacko as chairman of the Joint Parliamentary Committee (JPC) examining the 2G spectrum allocation, alleging that he had leaked the panel's draft report to the media.
DMK leader T R Baalu said he had given a notice of breach of parliamentary privilege against Mr Chacko over the leakage of the JPC draft report.
"We have given privilege notice to Lok Sabha Speaker Meira Kumar against the leakage of JPC draft report by the JPC chairman," Baalu, a Lok Sabha member from Sriperumbudur, told PTI.
The JPC which was examining the 2G scam has reportedly blamed former Telecom Minister A Raja for the spectrum allocation and cleared Prime Minister Manmohan Singh and Finance Minister P Chidambaram of any wrongdoing.
He said the DMK will seek Mr Chacko's removal as the JPC chairman.
"We will ask for Chacko's removal as he has lost the confidence of members," Mr Baalu said, adding that the DMK members of the Committee would submit dissenting notes to the report.
Mr Baalu and Rajya Sabha member Tiruchi Siva are DMK representatives on the JPC.