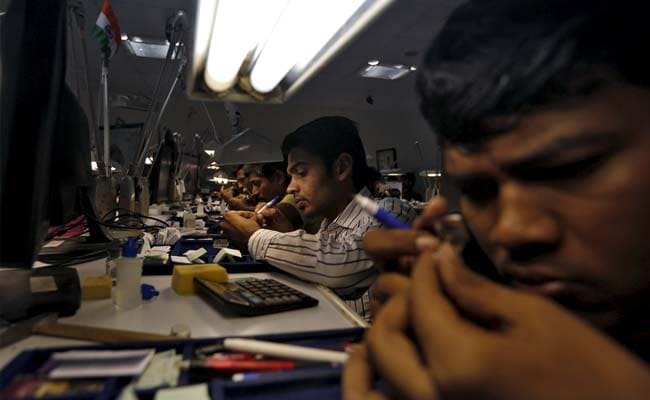 Surat:
A year ago, the diamond capital of Surat hit the headlines when one of the largest polishing companies there treated hundreds of employees to bonuses in the form of cars, apartments and jewellery.
This year, there's no sign of a repeat bonanza in a city that by some estimates polishes about 80 percent of the world's diamonds.
More than 5,000 Surat polishers have lost their jobs since June and thousands more could be left without work, as Chinese consumers pull back from luxury purchases, leaving jewellers with stocks of unsold jewellery and gems. Polishers say Chinese jewellers have defaulted on deals worth millions of dollars.
Nearly half a dozen large diamond companies in the city have closed down: a significant hit for an industry that employs nearly a million people in India, two-thirds of them in Surat.
Sunilkumar Rajput spent 25 years cutting gems in this coastal city. He lost his job in June.
"I am ready to work even at half the salary I was getting in my previous job, but no one will listen," says Mr Rajput, 45.
Distress in Surat's warren of polishing houses comes at a time of unrest in Gujarat, with hundreds of thousands of members of the Patidar or Patel community demanding changes to the quota or reservation policy for government colleges and jobs.
Like many of Gujarat's largest industries, diamond polishing is dominated by Patels, who make up 14 percent of the state and a nascent but disgruntled middle class.
Hiren Patel, 35, says his salary has halved since June: "We have work only for three days a week."
Last month, he joined a rally of at least half a million people which was followed by violence, leaving at least seven dead.
© Thomson Reuters 2015