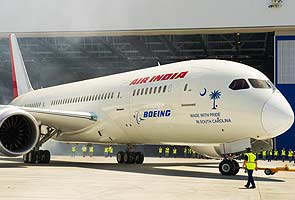 New Delhi:
The airline regulator or DGCA has begun an enquiry to determine if Air India pilots napped in business class, leaving two flight attendants in charge of a plane from Bangkok to Delhi last month . Air India has denied that allegation, made in newspaper reports today, but said it has suspended four people till an enquiry is completed. (
Read the Times of India report here)
An Air India source told NDTV that the pilots did leave the cockpit for 20 minutes.
More than 150 passengers were on board.
In a statement today, Air India conceded that the flight attendants "were in the cockpit for a prolonged period" and "due to distraction, the co-pilot had touched the auto pilot disconnect button momentarily." However, it said, "at no point of time the cockpit was left unattended by the cockpit crew." (
Read: Air India's full statement
)
Newspaper reports today said that while the pilots were sleeping, one of the stewardesses accidentally undid the auto-pilot setting, and that the pilots then raced back to take charge.