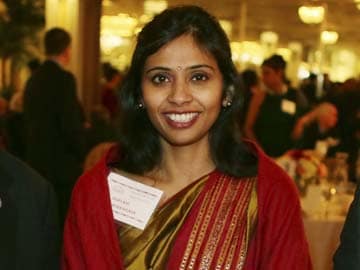 New Delhi:
The US embassy had paid for the air tickets for three family members of domestic help of senior Indian diplomat Devyani Khobragade when they were 'evacuated' from New Delhi to New York last week, sources said today.
The tickets for domestic help Sangeeta Richard's husband Philip Richard and their two children - Jennifer and Jatin- were issued by the official travel agency of the US embassy, sources said.
The tickets were exempt from service tax of 4.50 percent as per the norm for diplomatic missions, the sources added.
Ms Richard's family flew by Air India on December 10, two days before Ms Khobragade was arrested on a charge of paying her domestic help less than the minimum wages under the US law.
India had reacted angrily to the manner in which the family had been taken out of India by the US embassy despite Ms Khobragade's complaint in Delhi on July 5 against the family for willful deceit and attempt to cheat to illegally immigrate to the US by wrongful means. (
Devyani Khobragade: A step away from immunity
)
However, the US Prosecutor Preet Bharara had defended the "evacuation" of the family saying that the legal process was started in India against the domestic help, "attempting to silence her, and attempts were made to compel her to return to India". (
US must do something, says Salman Khurshid
)
He also alleged that "the victim's (Sangeeta) family reportedly was confronted in numerous ways regarding this case....This office and the Justice Department are compelled to make sure that victims, witnesses and their families are safe and secure while cases are pending".
No immediate response was forthcoming from the US embassy on their payment for the air tickets. An email query to the embassy spokesman remained unanswered.