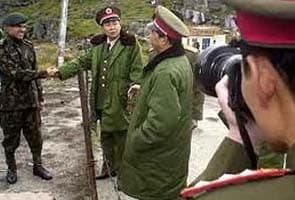 New Delhi:
India and China are far from resolving a border deadlock in Ladakh, but the armies of the two countries are on schedule to hold joint military exercises this October in the Chengdu military region in China.
Sources tell NDTV that an Indian Army delegation that went to China last month even as the face-off in Ladakh was unfolding has finalised the details of the exercises. The exact dates, however, are yet to be finalised. A Chinese military delegation is expected to visit India in July when the dates for the exercises will be sealed.
Generally military exercises are only held between friendly countries, and given the recent border hostilities between India and China, this move might be viewed as a surprising one.
But, sources have told NDTV that the Indian government's decision to go ahead with the exercises is an attempt to keep the larger relationship with China isolated from the current impasse, which started when Chinese troops set up a post 19 km into Indian territory in the Depsang Valley on April 15. India responded by setting up its own post just 500 metres away.
Sources say that the China Study Group or CSG -- the highest policy making body in India on all issues related to China, headed by the National Security Advisor -- decided to cancel the army delegation's visit to send a strong message to China. But, after the army made a pitch that engagement with China must go on despite the stand-off at the Line of Actual Control, the de facto border, the visit was cleared.
"The impression then was that the face-off would end soon, and hence the visit was allowed," senior officials of the Defence Ministry told NDTV. However, that optimism was soon dashed as China dug in and three successive flag meetings between the two sides have failed to resolve the issue.
China is said to have suggested at the third flag meeting that the two armies increase the distance between the temporary camps that they have set up. India is insisting on a complete withdrawal by the Chinese troops and a return to "status quo".
The proposed exercises between the two sides will focus on anti-terror operations.
The first India- China joint military exercises was held in 2007 in China's Kunmming military region. A second one was held in Belgaum in India in 2008.