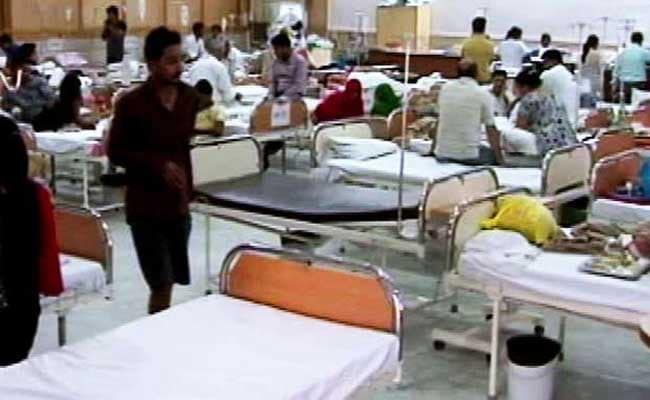 Jaipur:
Rajasthan has seen a sharp rise in cases of dengue and chikungunya - the numbers have gone up three-fold in the last 10 days. Even Chief Minister Vasundhara Raje has been down with viral fever for a week and has not made any public appearances.
Health Minister Rajendra Rathore had chikungunya two weeks ago. And the disease has not spared his colleague, agriculture minister Prabhu Lal Saini, or the state's senior-most bureaucrat, chief secretary OP Meena.
"This is a disease that can strike anybody at any time. I got it, the agriculture minister got it and so did the Chief Secretary, but we are fine now," Mr Rathore told NDTV.
The sudden spurt especially in chikungunya cases this year is alarming, say officials. "Last year, we had only 9 cases, this year we have 693," said Dr BR Meena, the Director of the health department.
The dengue scenario is slightly better. This year, 1,004 cases have been reported compared to last year's 1950. The disease has claimed 8 lives so far.
Experts say the figures could be under reported as tests for chikungunya and dengue are available only at district hospitals.
The officials are blaming this year's above-average monsoon, which has left stagnant water and places for mosquitoes to breed. Districts like Kota, Sawai Madhopur, Alwa , Bharatpur and Jaipur are the worst affected.
In Alwar's middle-class Munsi Bazaar area, Yogananda's entire family is sick -- all its 16 members, his five brothers and their families are down with fever. Luckily for them, the blood tests have ruled out dengue.
"Our blood test shows it is a viral fever, but at least 50 people in my neighbourhood are down with dengue. Nobody from the health department has visited our locality," Yogananda said.