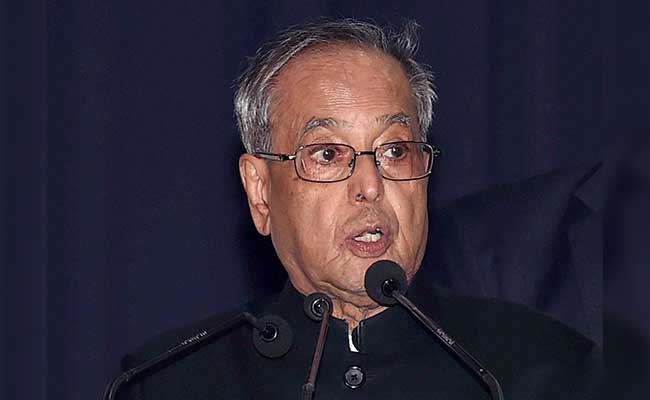 New Delhi:
The Delhi High Court today agreed to hear a plea challenging the trial court's order dismissing a suit filed against the President of India seeking deletion of some portions from his book published in 2016 for allegedly hurting Hindu sentiments.
Justice Vinod Goel fixed September 16 for hearing of the appeal against the trial court's order on November 30 last by which the law suit which had sought deletion of portions from Pranab Mukherjee's book 'Turbulent Years 1980- 1996' was rejected.
Advocate Barun Kumar Sinha, appearing for a group of lawyers, submitted that the trial court had wrongly dismissed the petition.
Mr Sinha contended that the trial court judge had not heard arguments and neither recorded evidence in the matter and dismissed the same.
During hearing of the suit before the trial court, the judge had asked the complainant to explain how can the President of India, who has immunity under the Constitution from legal proceedings, be dragged in a lawsuit.
A group of lawyers and a social worker had filed the law suit against President Mukherjee seeking deletion of portions from his book in the references to the demolition of the Babri Masjid in Ayodhya in 1992 for allegedly hurting Hindu sentiments.
The plaintiffs' advocates had claimed before the trial court that a civil suit can be filed against the President during his tenure in respect of any act done by him in his "personal capacity."
"We are not saying anything against the President of India. We are concerned with the author of the book who is Pranab Mukherjee. How can he write such things in his personal capacity where sentiments of lakhs and crores of people are concerned," the petitioner's counsel had told the trial court.
The President's counsel, however, had opposed the plea before the trial court and had said that it was not maintainable.
(Except for the headline, this story has not been edited by NDTV staff and is published from a syndicated feed.)