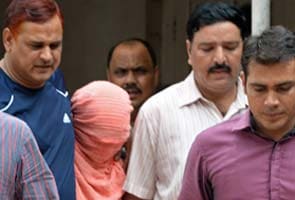 New Delhi:
Amid demand that a juvenile be defined as a person below 16 years and not 18, Delhi's Lieutenant Governor Najeeb Jung today suggested the law could be changed to lower that to even 14. Young people, he said, grow up faster these days.
Mr Jung was referring to Saturday's verdict of the juvenile justice board, which found the youngest accused in the brutal gang-rape and murder of a medical student on a moving bus in Delhi last December guilty and sentenced him to three years at a reform centre.
"The verdict left me dissatisfied. I'm personally not happy. I felt this man got away very lightly. The whole idea of having laws is to deliver justice. I don't think justice has been done in this case thus far," Mr Jung, who took over recently as Delhi's Lt Governor, said.
The juvenile was a few months short of 18 at the time of the crime, which incensed India and forced the introduction of tougher laws for sexual crimes. The eight months he has already spent in a home since his arrest will be knocked off his sentence.
Mr Jung said the law must be revisited. "The juvenile age should be lowered to 16 at least. These days young people grow up much faster. Even if juvenile age is lowered to 14, there would be nothing wrong with that," he said.
The student's parents have said they will appeal against Saturday's verdict in a higher court.
The Supreme Court is hearing a case filed by BJP leader Subramanian Swamy which seeks to change the legal definition of a juvenile.
Of the five adults who were arrested in the case, one was found hanging in jail in March. The others are being tried by a special fast-track court and could face the death sentence if convicted. The verdict on them is expected this month.
The 23-year-old woman was brutally gang-raped by six men on December 16. She died from her injuries two weeks later in a Singapore hospital.