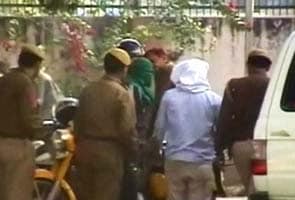 New Delhi:
A Juvenile Justice Board ruled on Monday that one of the six accused in the Delhi gang-rape case is indeed a juvenile and will be tried in the case as a minor. The family of the medical student, who was allegedly raped by the six people, said they would challenge the "unfortunate" decision as all six of the accused men should be hanged.
"To leave somebody who did this to us is also a crime. We will go to court. We will do everything that we need to do," the girl's father said after the Juvenile Justice Board's decision.
"The punishment should not be less even if he is a juvenile. They all deserve the same punishment. They all should be hanged," he said.
The girl's brother told the Press Trust of India that the family would consult legal experts and "challenge the matter in the relevant court."
"The family is not ready to accept that the sixth accused get anything less than death penalty," he said.
The six men are accused of gang-raping and brutally murdering a 23-year-old medical student in a moving bus on December 16 last year. The incident sparked outrage in the country and people took to the streets to demand the most stringent punishment for the accused. Many have demanded the death penalty.
'Amanat' (NOT her real name) fought for her life in hospital for 13 days, but her injuries were too severe and she died in a Singapore hospital on December 29.
All the accused were arrested within days of the horrific assault. The case was committed to a fast-track court on January 17.

(With inputs from PTI)