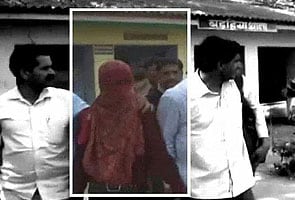 New Delhi:
The five-year-old whose rape in Delhi has triggered large street protests and new promises of "action not words" from the government is slowly healing and should be able to go home in two weeks, said doctors attending to her at the All India Institute of Medical Sciences (AIIMS).
This morning, a second man named Pradeep Kumar was arrested for her rape in Bihar, where the original suspect, Manoj Kumar, was picked up over the weekend and brought to Delhi.
Manoj Kumar said Pradeep had taken part in the savage attack.
With more demonstrations planned in the streets today, two metro stations in central Delhi have been closed to prevent large groups from reaching the PM's house.
The five-year-old was kidnapped on Monday last week while she was playing outside her home. She was discovered on Wednesday evening, battered and bleeding, in a tiny room below her home, where she had been kept hostage, starved, tortured and raped.
The police's many lapses in the case have driven protestors to the streets since Friday, with regular demonstrations outside the Police Headquarters in Delhi, and the homes of the Prime Minister and Congress President Sonia Gandhi.
The girl's parents allege that when they reported her missing, police officers refused to help, and when she was found by neighbours, cops offered them Rs 2,000 to buy their silence.
The outrage is reminiscent of protests that swept the capital in December after a 23-year-old student was savagely gang-raped on a moving bus. She died nearly two weeks later.