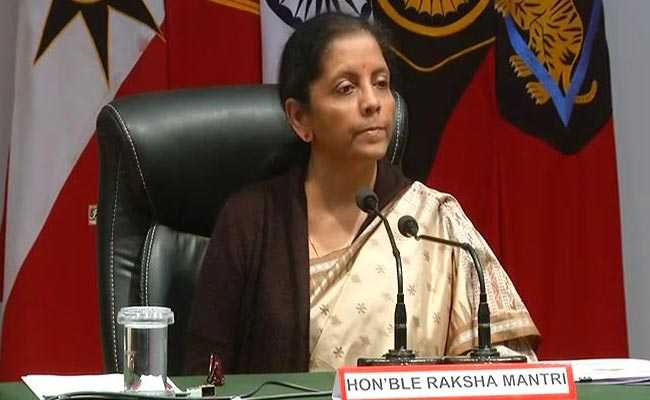 New Delhi:
Defence Minister Nirmala Sitharaman on Monday said she will visit China next month, which will be an important trip in the backrop of the strain in the ties between the two countries witnessed after the Doklam stand-off.
Ms Sitharaman also said the government has responded to all the queries of the Congress in detail related to the Rafale deal.
The defence minister was responding to a question on the Congress' attack on the government over the aircraft deal, which the party claims has been done at much higher cost than another deal negotiated by the previous UPA government.
Replying to a question on her China visit, Ms Sitharaman told reporters "Yes, (the visit is) probably sometime in late April."
She, however, did not elaborate on the agenda of the visit.
In August last year, India and China decided to end their 73-day standoff between their troops at Doklam. The standoff had strained ties considerably between the two countries.
Despite the disengagement of troops from the Doklam site, the coldness between the two countries over the issue still persists.
However, there is also an increase in senior ranking officials visiting each other's countries post Doklam.
In December last year, External Affairs Minister Sushma Swaraj held talks with her Chinese counterpart Wang Yi on key bilateral issues.
Wang was here to here to attend the foreign ministers meeting of RIC grouping comprising Russia, India and China.
Last month, Foreign Secretary Vijay Gokhale also made a trip to Beijing, where he held talks with Wang.
Prime Minister Narendra Modi will also visit China in June this year to attend the Shanghai Cooperation Organisation meeting.