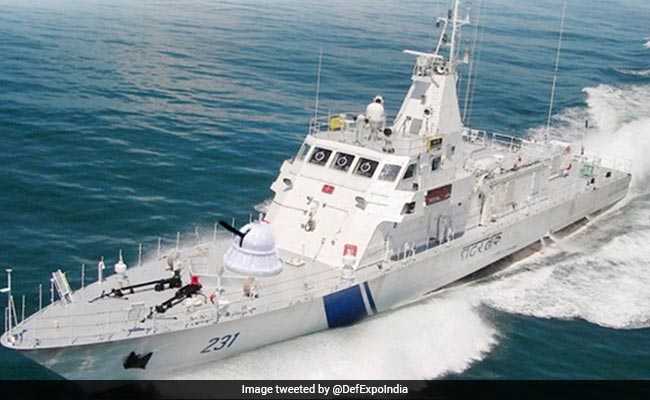 New Delhi:
The tenth edition of the Defence Expo will be held from April 11 to April 14 at Thiruvidanthai in south Chennai. The expo will be formally inaugurated by Prime Minister Narendra Modi on April 12. The four-day exhibition will showcase the strengths of India's defence public sector and uncover the country's growing private industry. It will see participation from 47 countries including the US, the UK, Russia, Afghanistan and Sweden, Finland, Italy, Madagascar, Myanmar, Nepal, Portugal, Seychelles and Vietnam.
Maldives
declined India's invitation and is being seen as an apparent snub after New Delhi was critical of the Abdulla Yameen government for imposing emergency in the island nation earlier this year.
Here's all you need to know about DefExpo or Defence Expo 2018:What is Defence Expo 2018?
Defence Expo is a biennial exhibition of weapons and military hardware. The four-day expo will see live demonstrations, flying display, seminars among others.
When will DefExpo 2018 be held?
The Defence Expo 2018 will be held from April 11 to April 14 (Thursday-Sunday) from 9 am to 5 pm.
Where will Defence Expo 2018 be held?
Defence Expo 2018 will be held at "Land of Arulmigu Nithyakalyana Perumal Temple, adjacent to Vadanemmeli Sagaya Matha Church, Thiruvidanthai, Thiruporur Taluk, Kancheepuram, East Coast Road, Chennai, Tamil Nadu."
What is the theme of Defence Expo 2018?
The theme of the Defence Expo 2018 is "India: The Emerging Defence Manufacturing Hub".
What will be the key attractions of Defence Expo 2018?
The Defence Expo 2018 will showcase India's indigenously developed land, air and naval systems for the first time. This include the Tejas fighter jets, advanced towed artillery gun systems (ATAGS) designed by the DRDO Arjun Mark 2 tank, Dhanush artillery guns.
How many exhibitors are participating in DefExpo 2018?
Over 670 defence firms including 154 foreign defence manufacturers will participate in Defence Expo 2018.
What's the general visitors' fee for Defence Expo 2018?
General visitors' entry on the last day, April 14, will be free. The visitor entry timings would be 9 am to 5 pm. The visitors must carry valid photo ID card.
#DefExpo18 brings you an exciting opportunity to be a part of the event. Entry on April 14th will be without any charges for General Visitors.

For more information visit: https://t.co/gktfmVAj5xpic.twitter.com/NJVHnCHeCK

- Defexpo India (@DefExpoIndia) April 9, 2018

(With Inputs From PTI)