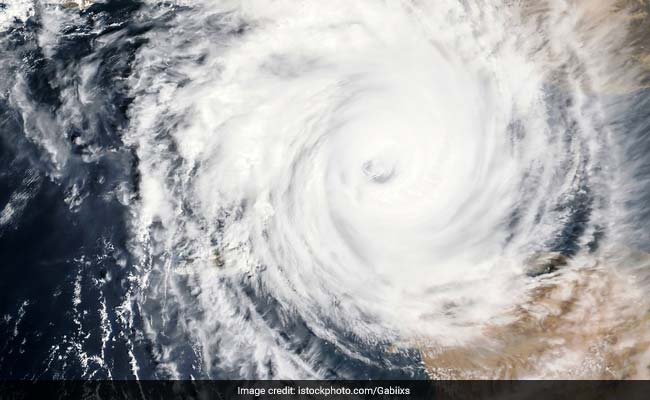 Bhubaneswar:
A deep depression that has been present for some time over the Bay of Bengal has intensified into a cyclonic storm and it is heading towards the Odisha and Andhra Pradesh coast, the national weather office IMD said today and issued a red alert. Titli is very likely to intensify further into a severe cyclonic storm during the next 24 hours, the IMD added.
Cyclone Titli's eye has been located at 530 km southeast of Gopalpur in Odisha and 480 km east-southeast of Kalingapatnam in Andhra Pradesh, the India Meteorological Department or IMD said.
The Odisha government has alerted all district authorities to prepare for emergency relief work.
The IMD has also warned of heavy rain in West Bengal and north Andhra Pradesh.
The IMD's red alert for Odisha has forecast "heavy to very heavy rainfall" at several places and "extremely heavy rainfall" at isolated areas on Wednesday and Thursday. The cyclone moved westward at 8 kmph in the last six hours, the weather office said.
"It is very likely to intensify further into a severe cyclonic storm during the next 24 hours and move west-northwestwards for some more time, then north westwards, and cross Odisha and adjoining north Andhra Pradesh coasts between Gopalpur and Kalingapatnam around morning of October 11," said HR Biswas, director of the meteorological centre in Bhubaneswar.
The cyclone is expected to re-curve northeastwards, move towards Gangetic West Bengal across coastal Odisha and weaken gradually, he said.
Under its influence, heavy rainfall is likely at some places in south coastal Odisha's Gajapati, Ganjam, Puri and Jagatsinghpur districts from Wednesday.
Fishermen have been told not to go out to the sea as winds up to 65 kmph are likely to accompany cyclone Titli.
"The wind speed will gradually increase to 80-90 kmph and gusting to 100 kmph from Wednesday evening along and off south Odisha coast and 55-65 kmph gusting to 75 kmph along and off north Odisha coast," the IMD bulletin said.
The Odisha government has been cautioned against possible floods in low-lying areas such as Ganjam, Khurda and Puri. In Andhra Pradesh, the authorities in Srikakulam district have been alerted to take extra caution in case of floods.
Deputy special relief commissioner PK Mohapatra said 300 motor boats have been arranged to help in rescue operation.
With inputs from agencies