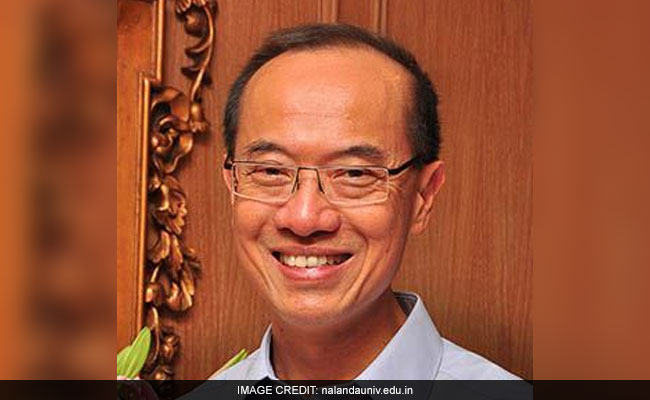 Patna:
Days after Nobel laureate Amartya Sen's exit from the prestigious Nalanda University in Bihar, its chancellor George Yeo has quit.
In a statement posted on Facebook, Mr Yeo said the move to dissolve the governing board and creating a new one was a "complete surprise" to him and the changes were made without his consent. The former Singapore foreign minister also said, "I do not wish to be embroiled in Indian politics."
On the Nalanda project, he said, he had "worked closely with leaders of different political parties in India including the BJP and Congress".
Economist Amartya Sen's decade-long association with the university ended after the government reconstituted the governing body of the prestigious institute recently. The renowned economist's term as Chancellor came to an end in July last year but he had remained a member of its governing board.
President Pranab Mukherjee, who is the Visitor to the university, reportedly cleared the revamp of its governing board. The new board includes government think tank Niti Ayog's Vice Chairman Arvind Panagariya and Indian Council for Cultural Relations chief Lokesh Chandra.
Senior BJP leader Ram Madhav tweeted: "President in his capacity as Visitor constituted Governing Board now with eminent people. Yeo's complaint that he was not consulted strange."
Along with Amartya Sen, Harvard professor and Trinamool Congress MP Sugata Bose and UK-based politician Lord Meghnad Desai are also out of the board.
The idea to revive the university at Nalanda, the ancient seat of learning, was suggested in 2005 by then President APJ Abdul Kalam. The university is being built near the ruins of its ancient avatar and Dr Sen was involved in the project since 2007.