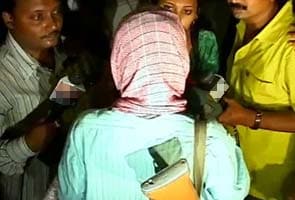 Kolkata/ Delhi:
Claiming he had information that Maoist leader Kishenji was arrested and "murdered in cold blood", Communist Party of India (CPI) MP Gurudas Dasgupta on Friday telephoned Home Minister P. Chidambaram to demand a probe into the death.
Mr Dasgupta, speaking to reporters later in Delhi, said though the police claim that Kishenji died in a gun battle, "I have got information that he was arrested at 12 noon on Thursday and then murdered in cold blood by the police.
"If my reports are true, then this is a dastardly crime according to Indian law and also international law," said Mr Dasgupta, who was elected to the Lok Sabha from Ghatal in West Midnapore district.
"I have not said the reports I have received are true. I have said conduct a probe. And then conduct a post-mortem and arrange to hand over the body to his relatives," he said.
However, Communist Party of India-Marxist (CPI-M) leader Sitaram Yechury said the death of Kishenji - who was in-charge of rebel operations in eastern India - had put the security forces a step ahead of the Maoists.
"I have no comments to offer on how he was killed. It is for the security forces to say. But the development has put the security forces a step ahead of the Maoists as far as law and order is concerned," said Mr Yechury.
It may be mentioned that around 300 CPI-M leaders and activists have been killed allegedly by Maoists in West Bengal over the past 10 years.