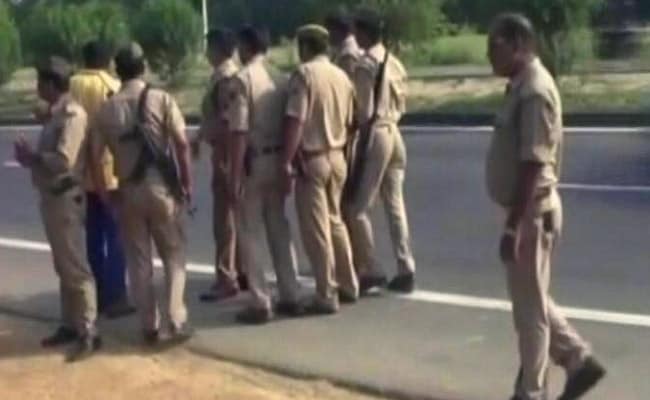 Parkal:
Prominent Dalit writer and intellectual Kancha Ilaiah today filed a police complaint stating that four persons attacked his vehicle in the town and tried to kill him.
The alleged attack on Mr Ilaiah sparked tension between members of Arya Vysya caste and Dalits who came face to face.
However, the police averted any escalation in tension by dispersing the groups.
A police official said around 200 members of Arya Vysya community held a demonstration at Ambedkar chowrasta (crossing) in the town after they spotted Mr Ilaiah's vehicle.
The writer was headed towards Hyderabad after attending a function at Bhupalpally. The community is angry at Mr Ilaiah over his book "Samajika Smugglurlu Komatollu" (Vysyas are social smugglers), and were demanding apology from the writer, the official said.
He said sensing trouble Mr Ilaiah's driver diverted the car to Parkal Town police station.
In his complaint, Mr Ilaiah stated that four persons attacked his vehicle and tried to kill him, the official said, adding that no FIR was registered in the matter.
The situation became tense after protesters followed Mr Ilaiah to the police station and laid a siege.
Meanwhile, members of dalit communities came to know about the incident and rushed to the police station. "Members of both the communities raised slogans against each other," the official said.
Circle Inspector John Narsimhulu and other police personnel pacified the two groups and asked them to leave the campus of the police station.
However, both the groups gathered at the crossing and again started raising slogans, following which police personnel rushed to the spot and dispersed them.
The official said Mr Ilaiah proceeded to Warangal city with a police escort.
Arya Vysya associations had held protests in Hyderabad earlier this month alleging that the title of Mr Ilaiah's book and some of its contents were "derogatory and demeaning" to the community and sought withdrawal of the book.
Following the protests, Mr Ilaiah had lodged a police complaint alleging threat to life over his book.