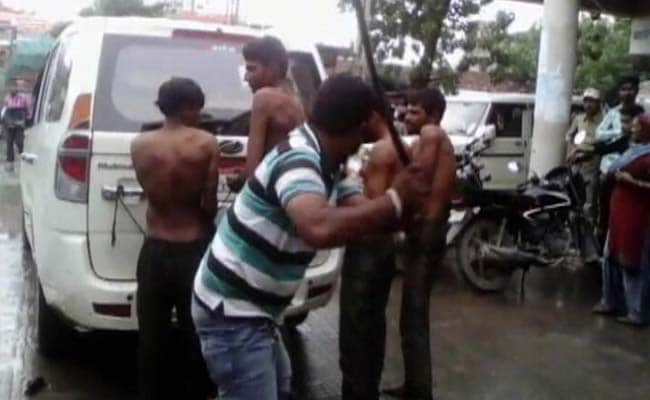 Ahmedabad:
As a mark of protest against the thrashing of Dalit youths at Una, Dalit writer Amrutlal Makwana on Wednesday returned an award given by the Gujarat government.
The 44-year-old writer had received the Dasi Jeevan Shreshth Dalit Sahitya Kruti Award for 2012-13 for his work "Kharapat Nu Dalit Lok Sahitya".
Mr Makwana returned the award, including Rs 25,000 cash, at Ahmedabad District Collector's office.
"I have also given a short letter to the authorities saying that I am returning this award out of grief and pain due to the treatment meted out to Dalit youths in Una," he said.
The letter is addressed to Chief Minister Anandiben Patel.
Mr Makwana, a resident of Wadhwan town of Surendranagar district, further said, "Such incidents are occurring in Gujarat on a regular basis but the government is not doing enough to ensure that Dalits get justice.
"What happened at Mota Samadhiyala village of Gir-Somnath district was ghastly and barbaric. Such atrocities on Dalits are condemnable and it shook me to the core. Sadly, such incidents are happening around us regularly," he said.
On July 11, some Dalit youths from Mota Samadhiyala who were skinning a dead cow were flogged by cow vigilantes, alleging that they had killed the cow.
After a video of the incident went viral, it sparked off violent protests across Gujarat.
(This story has not been edited by NDTV staff and is auto-generated from a syndicated feed.)