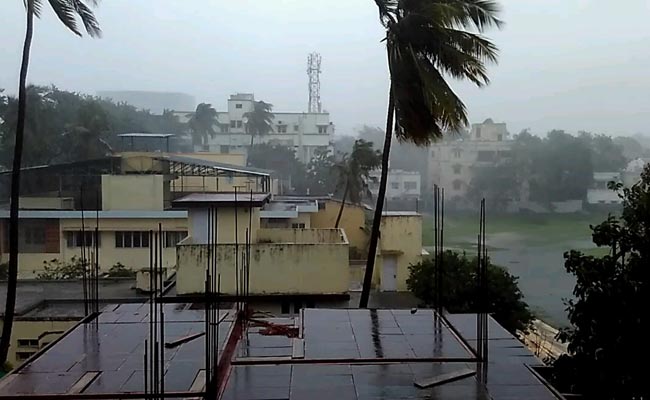 Highlights
Service providers say it will take a while to get services back on track
Vodafone, Airtel made statements on trying to resolve internet issues
Of the 2 internet gateways in India, the Southern Indian one has been hit
New Delhi:
As Cyclone Vardah slows to a depression and moves to Karnataka, one of its effects is becoming clearer: Slow internet. Service providers say the cyclone has affected undersea digital cables, and it might take a while to get things back on track.
In a statement, Vodafone said: "We are experiencing challenges in fiber media backbone in Chennai due to this phenomenon and as a result internet traffic moving via Trans Pacific Route may get impacted. This may result in intermittent degradation of services on our Internet Links."
Airtel, too, sent a message that read: "Dear Customer, the cyclone in Chennai has impacted one of our undersea network cables which may affect your internet speeds. We deeply regret the inconvenience. Our engineers are working to resolve the issue and services will be normalised shortly."
Many banking sites like that of Corporation Bank failed to complete transactions for almost 4 hours in the morning. The e-commerce site of Air India refused to process a Master Card payment and the Call Center was not much of help.
Experts who understand the international internet gateways -- a key stopping pointfor data on its way to or from other networks -- of India say there are two main ones -- one in Mumbai and the other in Chennai. The Cyclone Vardhah seems to have hit the Southern Indian gateway by hitting the undersea optic fibre cables.
There is a huge network of optic fibre cables undersea that transmit 99 per cent of international data. Unravelled, they can be thousands of miles long. While these cables are subject to threats from ship anchors, trawlers and the occasional inquisitive shark, natural disasters like a cyclone or underwater quake can also disrupt the workings of the cables.