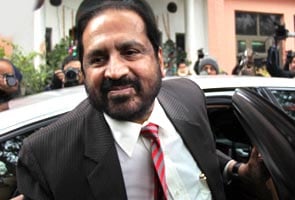 New Delhi:
The Commonwealth Games Organising Committee Chairman Suresh Kalmadi may face more questions by the CBI today. He was earlier questioned on January 5.
The investigating agency is all set to register new FIRs against other CWG officials too for making money in renovation of stadiums.
There are reports that the CBI has got complaints from the Central Vigilance Commission (CVC) saying in some of the cases, decisions were taken at the last moment to help contractors charge more.
Till now, the CBI has registered four FIRs in the Games probe naming close aides of Kalmadi.
Allegations against Kalmadi:
Financial irregularities in connection with works related to some stadiums
He has been accused of hiring equipment like treadmills at hugely inflated costs
A2Z infra-services private limited said they paid money to Kalmadi to get the contract for maintenance and engineering services at the stadium