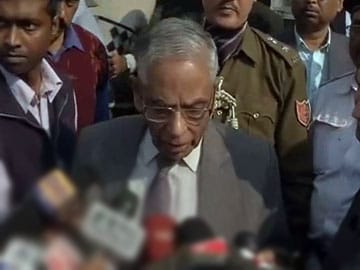 Kolkata:
West Bengal Governor MK Narayanan today said he wanted corporal punishment for the men who allegedly gang-raped a 20-year-old tribal girl in Birbhum on Monday on the orders of a village council.
"I have already given my verdict, corporal punishment," Mr Narayanan said. He added that he is totally against the concept of kangaroo courts, on whose orders the gang-rape was reportedly carried out. "There is only one law and one justice," he said.
"The most important thing is to prevent it. We haven't been able to prevent it," Mr Narayanan said on the role of the government. "We are all human beings. It is nothing to do with parties. These are all individuals," he added.
The Trinamool government is under fire after a social worker alleged that a TMC panchayat member offered money for the release of the couple and called the Kangaroo court. (
Read
)
On Monday night, the 20-year-old woman was allegedly gang-raped by 13 men reportedly on orders of a village kangaroo court that decided to punish her for having a relationship with a man from a different community.
Her family was reportedly first asked to pay a Rs 25,000 fine. When the family said they were unable to pay, the village headman or "morol" allegedly ordered the gang-rape.
The failure of the Birbhum police in arresting the 13 accused immediately after a complaint was made resulted in chief minister Mamata Banerjee removing the district's police chief.