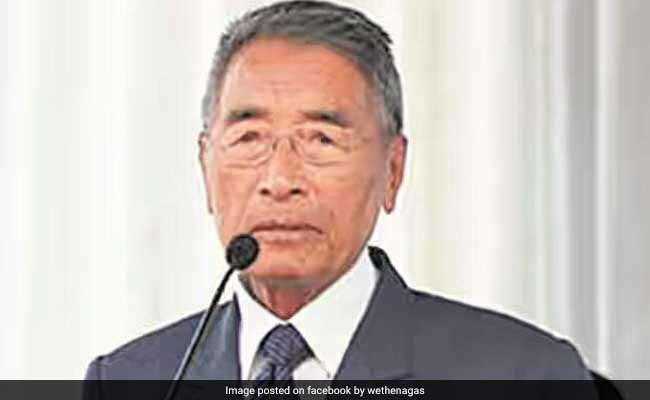 New Delhi:
In an attempt to block a rebellion led by his predecessor, Nagaland Chief Minister Shurhozelie Liezietsu sacked four of his six ministers and suspended dozen-odd lawmakers on Sunday. Mr Liezietsu had taken charge as chief minister from TR Zeliang who was forced to quit in February this year.
Four months later, Mr Zeliang is determined to have his chair back. On Saturday, he sent letters of support from 41 of the assembly's 60 lawmakers to Governor B Acharya before he herded the lawmakers to a quiet resort in Assam's Kaziranga national park 300 km away.
In his letter to Governor Acharya, Mr Zeliang said, "The legislators also urged the present Chief Minister Shurhozelie Liezietsu, who is a non-legislator, to resign and pave way for me (Zeliang) to take over as the Chief Minister."
Sunday's crackdown by Chief Minister Liezietsu targeting the Naga People's Front's dissidents was an attempt to counter this takeover bid orchestrated by Mr Zeliang. Of those who were sacked were the state's home minister and political affairs minister apart from 10 parliamentary secretaries. All of them including the ringleader, Mr Zeliang, were also suspended from the party's primary membership.
The Nagaland government also issued notification terminating the appointment of Mr Zeliang as Adviser (Finance).
Interestingly, Mr Zeliang has even warmed up to his once bitter rival Neiphiu Rio, a three-time Nagaland Chief Minister who was suspended a couple of years ago for "anti-party activities", particularly against Mr Zeliang.
The fresh political instability has come at a time when Mr Liezietsu is gearing up for the July 29 by-election from the Northern Angami-I assembly constituency.
The Northern Angami-I seat was vacated by his son to enable his father to contest and become an elected assembly member in order to continue as chief minister.
Mr Zeliang was forced out in February following violent protest by tribal groups who were opposed to his move to hold civic polls with 33 per cent reservation for women