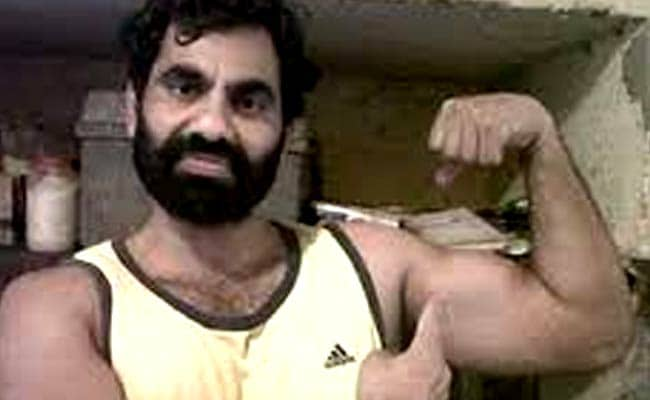 Jaipur:
Just as the police van and its escort car approached the Khokhar village near Parbatsar this afternoon on the highway that connects Kishangarh town to Bhatinda in Punjab, two SUVs pulled out of nowhere and fired on the vehicles ferrying Rajasthan's most notorious gangster Anand Pal Singh.
Policemen, drugged, helpless and unable to react, ducked for cover, as Anand and two of his supposed accomplices, all of whom were returning from a court hearing in Didwana to their prison in Ajmer, managed to escape.
Police are still trying to piece together exactly how the gangster managed to drug the policemen. Two of them are recovering in an Ajmer hospital while nine others have been admitted in Parbatsar.
Home Minister Gulab Chand Katariya, admitted that there was indeed a lapse in diligence. "There should have been more than two vehicles escorting Anand and his two companions," he said.
After all, Anand Pal Singh was the head of an infamous gang that is charged in multiple cases of robbery and extortion in Nagaur district and other parts of western Rajasthan. He had more than a dozen serious-crime charges the most infamous of which was the Didwana murder case of 2006 where he and his gang allegedly went on a shooting spree killing two people and injuring six of a rival gang.
Six years later police finally caught up at a farmhouse near Jaipur with him after receiving a tip off. An AK-47, one US-made carbine, six rifles, bulletproof jackets, 500 cartridges and walkie-talkies were recovered hinting at the scale of his operations - a scale that seemed difficult to reach without connections in the right places.
But today Health Minister and government spokesperson Rajendra Singh Rathore denied that Anand had been provided political patronage in either Bikaner or Ajmer Jail.
After getting involved in a gang war in Bikaner Jail, Anand Singh was shifted to Ajmer. On Thursday, Datar Singh and Sanjay Pande also escaped with Anand. They are reported to be members of his gang.