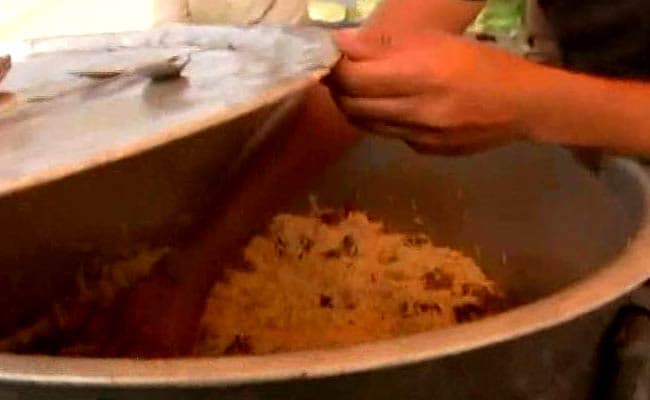 Chandigarh:
Meat samples collected from seven biryani traders in Mewat in Haryana, after a controversy erupted over beef being served by them in 2016, were of cow or oxen, a university laboratory confirmed on Monday.
In a letter to the veterinary department, Hisar's Lala Lajpat Rai University of Veterinary and Animal Sciences clarified that the report sent by it of seven samples were of "cattle" which refers to "cow or oxen", an official said.
On August 24, 2016, officials of the veterinary department in Mewat had sent the samples to the university for testing.
The university, in its report on September 6, 2016, had mentioned that "all seven samples are from cattle species". However, veterinary officials in Mewat sought more clarification on lab test results.
Following which the university clarified that the term "cattle" mentioned in the report refers to cow or oxen, the official said.
In the wake of the reports of beef biryani being sold in several areas in Mewat, police had collected samples from meat-sellers for examination in 2016.
There were reports of beef biryani being sold across Mewat, including towns and villages such as Nuh, Ferozpur Jhirka, Nagina, Punhana, Bhadas, Shah Chokha, Shikrawa, Rawli and directions were issued to the district police to lift samples from shops, hotels and roadside vendors selling meat and biryani.
The Haryana government had enacted the Haryana Gauvansh Sanrakshan and Gausamvardhan Act which has a provision of imprisonment of up to 10 years in case of cow slaughter.