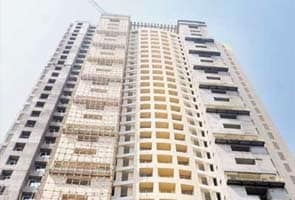 Mumbai:
A special court here today extended the custody of six accused in the multi-crore Adarsh Society scam by four days to April 3 after CBI sought their remand claiming that some Southern Command Army officers were also suspected to be involved in the case and the agency wanted the accused to be confronted with them.
The accused whose custody was extended were Pradeep Vyas, a suspended bureaucrat in Maharashtra government; Major General (Retd) T K Kaul; Major General (Retd) A R Kumar; Brigadier (Retd) MM Wanchoo; R C Thakur, a retired defence estates officer and P V Deshmukh, a former Deputy Secretary in the Urban Department.
After hearing the arguments of public prosecutor and defence lawyers, special CBI judge M V Kulkarni extended their custody till April 3.
CBI said that custodial interrogation of the accused had revealed that some senior officials of Southern Command in Pune, while giving reply to a question raised in the Parliament about the status of the land on which Adarsh was built, had given a false reply that the land had never been under the occupation of the Army.
Subsequently, those officers became members of the society, the agency argued.
The senior officials in the chain of conspiracy who have become members of the society have been identified and are required to be confronted with the accused. The confrontation of accused with senior officials, who are not in Mumbai, may lead to further revelations that would help to reach a logical conclusion, the CBI stated.