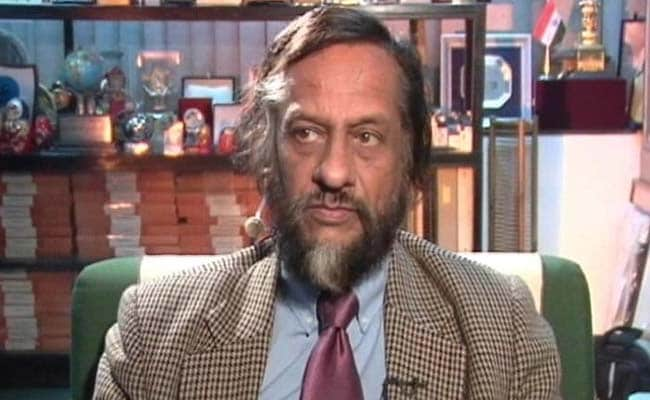 New Delhi:
A Delhi court has allowed TERI Director General RK Pachauri, facing sexual harassment allegations from a former woman colleague, to travel later this week to the United States and Guyana to attend meetings.
Metropolitan Magistrate Shivani Chauhan allowed Mr Pachauri's plea seeking permission to attend conferences in California till January 16 and then in Guyana till January 21.
The court granted him permission with a direction that he will make himself available for investigation as required.
"The accused (Pachauri) is permitted to travel, as per his itinerary as stated above, subject to furnishing of one local surety of Rs four lakh to the satisfaction of this court and upon furnishing an undertaking that he will make himself available to the investigating officer as per her requirement upon service of notice on him by the IO," the court said.
While seeking permission, Pachauri's advocate Ashish Dixit said his client has been fully cooperating with the probe and he would make himself available as and when required by the Investigating Officer (IO).
The police opposed his plea on the ground that Mr Pachauri had failed to give satisfactory answers to their questions, but the IO affirmed that he had joined investigation.
In its order, the court noted that Pachauri has cooperated in the probe and complied with the conditions imposed on him when he was granted permission to travel on earlier occasions.
"There is nothing on record which shows that the accused has not cooperated in the investigation," the court said.
On February 13, an FIR was registered against Pachauri on charges of sexual harassment under IPC sections 354, 354(a), 354(d) (molestation) and 506 (criminal intimidation).
He had also stepped down from United Nations' IPCC and Prime Minister's Council on Climate Change after the case was lodged against him.
Mr Pachauri has been allowed to travel abroad by the court on seven occasions, including the latest.
During the pendency of the trial, he has travelled to various countries to attend global meets and conferences on environmental issues, including USA, China, Japan, Kazakhstan, Bolivia, Kuwait, Somalia, France and Saudi Arabia.