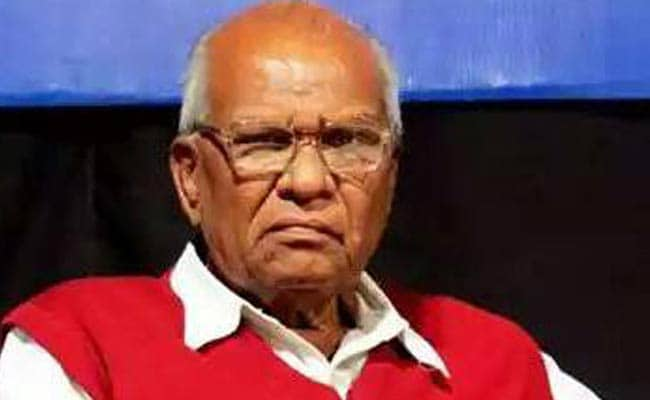 Pune:
A Pune court on Monday granted the special investigation team probing the murder of CPI leader Govind Pansare to take the custody of Viredra Tawde, arrested in the Narendra Dabholkar murder case by CBI.
As Viredra's CBI custody expired, judicial magistrate V B Gulve Patil sent him to 14 days' judicial remand, and also permitted the state-appointed SIT to take his custody.
"We have got the permission to take custody. We will decide when to take his custody now," said Harshad Nimbalkar, the special prosecutor in Mr Pansare case.
Viredra, an ENT doctor and a member of the conservative Hindu group Sanatan Sanstha, was likely to be arrested in the Mr Pansare case, he said. "After taking his custody, SIT will first interrogate him and then decision will be taken on his arrest (in that case)," said advocate Nimbalkar.
CBI produced Viredra in the court as his five-day custody got over. It sought another four days' custody saying he was not cooperating and was trying to be "deceptive". As Mr Tawde's wife was returning from London on Monday, CBI wanted to confront Mrs Tawde with her, its lawyer B P Raju said.
Advocate Raju also informed that CBI had found out 119 bank accounts of Sanatan Sanstha. Rudra Patil and Vinay Pawar, two of its members who are absconding, were signatory of some of these accounts, it said.
While Dabholkar, an anti-superstition crusader, was shot dead in Pune in August 2013, Mr Pansare, known for his rationalist views, was murdered in Kolhapur in February 2015.
A book on spirituality written by Sanatan's founder Jayant Athavale criticises Dabholkar, advocate Raju said, citing some passages. He also cited a passage from 'Kshatra Dharma Sadhana', another of Athavale's book, which says a 'sadhak' (Sanatan's disciple) can eliminate an enemy by only chanting a few lines from the book.
Defence lawyer Sanjeev Punalekar opposed CBI's plea for further custody, saying Virendra had already spent 11 days in the agency's custody.
Virendra was arrested on June 10 from his Panvel residence. According to CBI, he was one of the conspirators and "brain" behind both Mr Dabholkar and Mr Pansare murders.
It was the first arrest in the case which the Maharashtra police failed to crack before it was transferred to CBI.
The SIT has arrested Sameer Gaikwad, a former Sanatan follower, in the Pansare murder case.