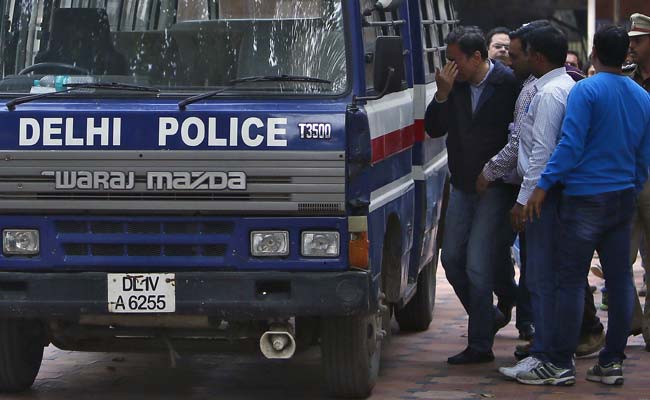 New Delhi:
A Delhi court has granted bail to six accused, including four corporate executives and a journalist, arrested in connection with the Petroleum Ministry documents leak case.
Additional Sessions Judge Gurdeep Singh Saini enlarged Shailesh Saxena of Reliance Industries Ltd, Vinay Kumar of Essar, Rishi Anand of Reliance ADAG, Cairns India's K K Nayak, journalist Shantanu Saikia and Virender on bail on a personal bond of Rs 50,000 with one surety of the like amount.
During the arguments on bail plea, the counsel appearing for the accused, told the court that they were seeking relief on ground of parity as one of the co-accused, Jubilant Energy's Subhash Chandra, has already been granted bail.
The defence counsel also said that the Crime Branch of Delhi Police has already filed charge sheet in the case and the provisions of Official Secrets Act have not been slapped.
All the six accused also said that the allegations against them were quite similar to that of Mr Chandra, who has already been granted bail by the court in the matter.
Opposing their bail pleas, the police said that some confidential documents were recovered from the possession of the accused.
On April 29, the court had fixed today for hearing the arguments on their bail pleas after the advocates appearing for the accused sought adjournment on account of strike being observed by lawyers' body.
The bail pleas of these five corporate executives were earlier dismissed by the Chief Metropolitan Magistrate (CMM).
The CMM had on April 27 also dismissed the bail plea of Mr Saikia, after which he approached the sessions court.
Delhi Police had earlier told the court that offence committed in the case was covered under Official Secrets Act (OSA) and an inquiry on this aspect was underway.
The police had made this submission while opposing the bail plea of Subhash Chandra whose counsel had argued that the charge sheet filed in the case says that no secret documents were recovered from the possession of Chandra.
Crime Branch of Delhi Police has charge sheeted 13 accused in the case.