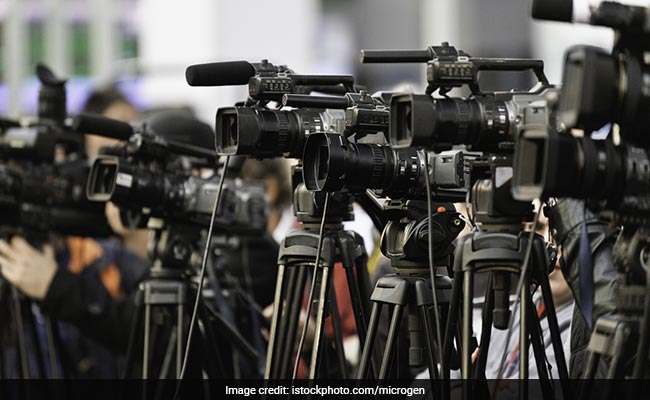 New Delhi:
Content red-flagged by PIB Fact Check or government authorised agency under the draft IT rules will not be applicable on TV news channels unless the information is posted on an online platform, Minister of state for electronics and IT Rajeev Chandrasekhar said.
Responding to a PTI question, Chandrasekhar said the IT rules are limited to online platforms only.
"It will not be applicable on TV unless the content is posted on any online platform. The IT rules are limited to online intermediaries only," the minister said.
The government has invited comments on a proposal to remove any online content, which PIB Fact Check agency or any other authorised agency by the government object to the content posted online as fake, false or misleading.
The Ministry of Electronics and Information Technology (MeitY) will next month hold discussions with stakeholders before the proposal is implemented.
The minister said the Meity will invite the Editors Guild and other stakeholders for the consultation.
The ministry last week released a modification to the draft Information Technology (Intermediary Guidelines and Digital Media Ethics Code) Rules, 2021, which it had previously released for public consultation.
The rules are partly executed by the Information and Broadcasting Ministry as well.
Under the proposed amendment, the due diligence by intermediaries shall include making such efforts to not upload, publish, transmit or share information identified as fake or false by the Fact Check Unit of the Press Information Bureau, which takes cognizance of fake information both suo motu and by way of queries sent by citizens on its portal or through e-mail and WhatsApp and responds with correct information when the same pertains to the government.
The Editors Guild of India has objected to the proposal and written to Electronics and Information Technology Minister Ashwini Vaishnaw, urging him to "expunge" the amendments to the IT Rules that seek to direct social media platforms to take down news or information identified as "fake" by the PIB's Fact Checking Unit.
In a letter to Vaishnaw, the Guild asked the ministry to initiate consultations with press bodies, media organisations and other stakeholders on the regulatory framework for digital media so as to not undermine press freedom.
The Guild said it was "deeply concerned" by the proposed amendment giving sweeping powers to the Press Information Bureau (PIB).
The determination of fake news cannot be in the sole hands of the government and will result in the censorship of the press, the Guild said in a statement here, voicing "deep concern" over the draft amendment to the Information Technology (IT) Rules.
(Except for the headline, this story has not been edited by NDTV staff and is published from a syndicated feed.)