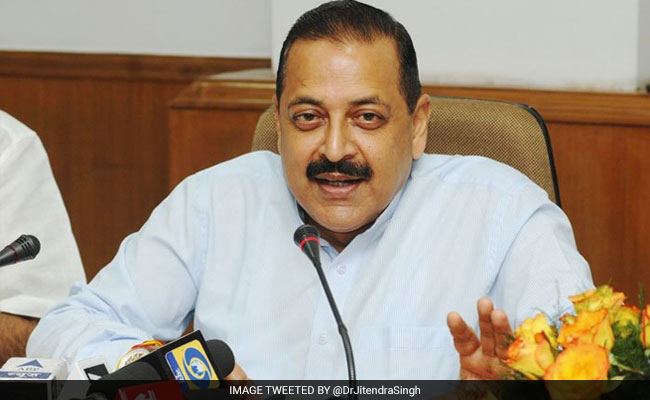 Jammu:
Union minister Jitendra Singh said on Sunday a conspiratorial design to dissuade the local youth from joining the armed forces could be behind the abduction and killing of local security personnel in Kashmir.
Asked about the latest killing of a policeman after being kidnapped by terrorists in south Kashmir's Kulgam district on Saturday, Mr Singh said whether it was DSP Mohammad Ayoub, Army Lieutenant Fayaz Dar or Aurangzeb, this is happening at a time when the youth of Kashmir wants to move ahead and become a part of PM Modi's development journey.
"It is important to take note of this (abduction and killing of local security personnel by terrorists in Kashmir). It could be a conspiratorial design to discourage the local Kashmiri youth from joining the security forces," the minister of state in the prime minister's office told reporters.
Referring to the killing of three terrorists involved in the killing of the policeman in an encounter, Mr Singh said security forces deserve to be complimented for their achievements.
Lashing out at the separatists, he claimed they have ensured that their own children enjoyed the best of both worlds while they discourage other children form joining the security forces or from availing job opportunities made available by the Modi government.
On former Congress president Sonia Gandhi's statement that the prime minister's speech in Parliament reflected his old rhetoric, the Union minister said by speaking like that the Congress was actually abusing the mandate of 130 crore people of the country who have by popular will elected PM Modi as the prime minister.