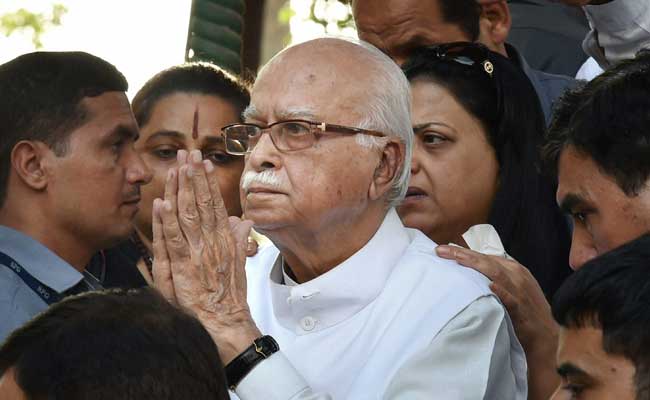 New Delhi:
BJP leader Vinay Katiyar appeared to agree today with Bihar politician Lalu Yadav's "conspiracy theory" linking the Supreme Court order on LK Advani in the Babri Masjid case to a BJP plan to stymie his presidential prospects.
Yesterday, after the Supreme Court said Mr Advani, 89, and other BJP leaders would be tried for conspiracy charges in the 1992 demolition of the Babri mosque in Ayodhya, Lalu Yadav referred to speculation that the BJP patriarch was among candidates for president and said the court order changed everything.
"There were discussions that Advani would be President...The BJP, RSS and VHP are a dangerous party. They, very nicely, ensured that Advani is out of the race. This is plain politics. We are not saying this... their own party members have said this," Mr Yadav, a known BJP-baiter, said.
Rajya Sabha member Vinay Katiyar, responding to that comment, said, "Lalu's idea is his own. Who knows, there could be some truth in his statement... There could be some truth in his statement. But I don't know yet."
The comments were made hours after BJP chief Amit Shah reportedly reassured Mr Advani that "the party is with you".
Mr Katiyar is among the BJP leaders who will face trial for the mosque-razing by hundreds of right wing activists or
karsevaks
on December 6, 1992, an event which changed the face of Indian politics and caused a deep rift between Hindus and Muslims.
The BJP leaders are accused of instigating the volunteers with incendiary speeches made near the site of the mosque that many Hindus believe was built in place of a temple marking the birthplace of Lord Ram.