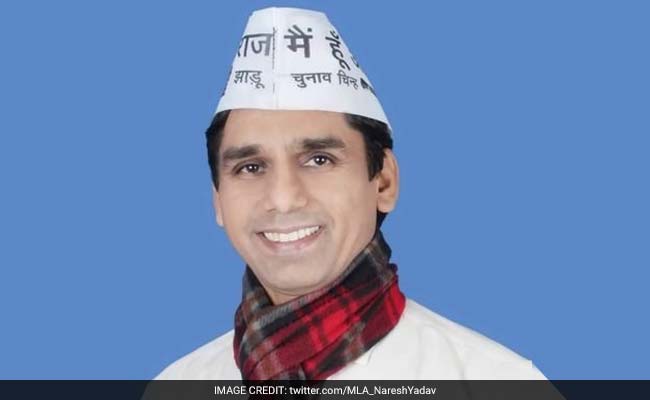 Chandigarh:
Punjab Congress Legislature Party leader Charanjit Singh Channi today called on Aam Aadmi Party (AAP) to ask its legislator Naresh Yadav to voluntarily join the probe into the Malerkotla sacrilege incident in which he has been named by one of the accused.
Mr Channi said, "Going by the reports, the relations between them was just more than being acquaintances."
Congress leader, in a statement, said it was well known that the present ruling dispensation in general and Deputy Chief Minister Sukhbir Singh Badal was known to resort to "vendetta politics" but in this case, the issue was very serious and it is concerned with peace and harmony.
"It was in the interest of Punjab that Yadav joins the investigation and in case he was proved innocent, the charge of vendetta politics should be further reinforced that could do big damage to the ruling combine with few months to go for the polls," he said.
Reacting to the youth manifesto released by Delhi Chief Minister and AAP convener Arvind Kejriwal in Amritsar yesterday, the CLP leader said it was only "misleading" people in the state in general and the youth in particular.
He questioned AAP as to which of the promises made in the manifesto was original as these were the issues that had first been taken up by the Congress including that of smashing the drug cartel in one month.
Mr Channi said the "outsiders" who were dictating the party in the state had no knowledge of the reality at the grassroots and their only qualification was of being masters in "hoodwinking" people in the name of providing alternative model.
He asked Mr Kejriwal to tell the people of Punjab as to what he meant by alternative politics and model of development as this manifesto "belied" all his claims.