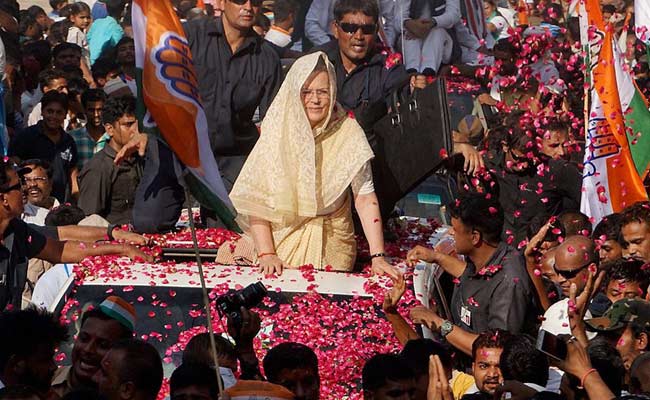 New Delhi:
Congress President Sonia Gandhi is recovering well from her illness and is likely to be discharged in a day or two, Sir Ganga Ram Hospital, where she is undergoing treatment, said today.
"Mrs Sonia Gandhi has shown progressive improvement in her condition and has no fever. She is likely to be discharged from the hospital in a day or two," said DS Rana, Chairman of Board of Management of the hospital.
The 69-year-old has been undergoing treatment at the private hospital for the last 11 days after she had fallen ill during a roadshow in Varanasi.
She had undergone a surgery on her left shoulder on August 3, the day she was admitted to the hospital, and doctors said she almost recovered from the injury.
Mrs Gandhi was shifted to the Sir Ganga Ram Hospital from the Army Research and Referral Hospital, where she was rushed soon after her arrival from Varanasi around midnight of August 2.