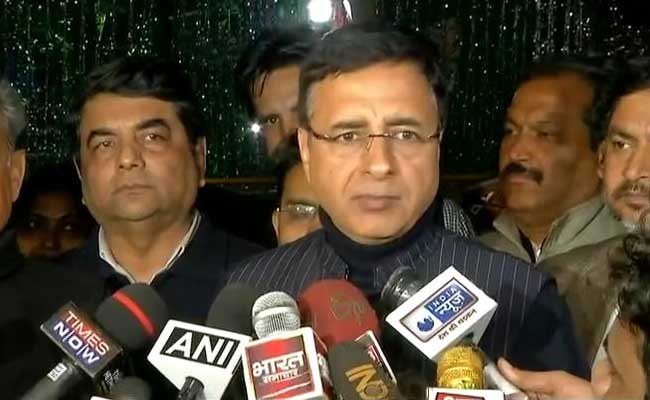 New Delhi:
The Congress on Monday hit out at the BJP, claiming that those who garnered votes in the name of Lord Ram had stated in parliament that 'Ma Sita' never existed.
The party was reacting to Union minister Nirmala Sitharaman's remarks in which she had taken a dig at Congress chief Rahul Gandhi, who compared the BJP to the Kauravas and his party to the Pandavas.
Congress communications in-charge Randeep Surjewala said the BJP in the Rajya Sabha on April 12, 2017 had stated in reply to a question that the birthplace of Sita was an "issue of faith and not facts".
"Nirmala Sitharaman is a senior leader of the BJP. Does she even know that the BJP is such a political party which had stated in Parliament that 'Ma Sita' never existed," he claimed.
"Can anyone even imagine that those who garner votes in the name of Lord Ram will say that Sita never existed. Can there be a more sickening attempt than this," he alleged.
The Congress leader also said that when people talk of Lord Ram, they talk about 'Ma Sita' as well and remember both of them together.
He alleged that when the BJP sought votes in the name of Lord Ram, but when it came to power it said Sita's existence was a matter of faith and there was no proof that she ever existed.
Mr Gandhi at Congress's plenary session had targeted the BJP and RSS, recalling the two warring sides of the epic Mahabharat, and said the BJP, like the Kauravas, fought for power, while his party, on the lines of the Pandavas, battled for truth.
Taking a dig at his remarks, Ms Sitharaman had said, "The party which questioned the fundamental existence of Shri Ram today wants to identify itself with Pandavas."