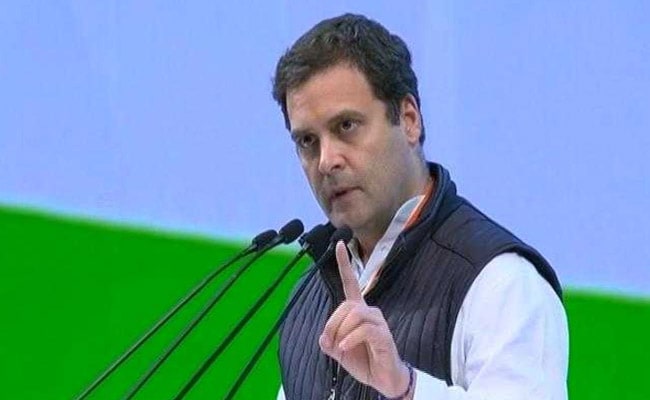 New Delhi:
The Congress on Friday gave a notice for
moving a no-confidence motion
against the NDA government and wanted it to be taken up in Lok Sabha on March 27.
According to Congress sources, the party submitted the notice in the office of the Lok Sabha Secretary General.
The party has also issued a three-line whip to all its members in Lok Sabha to ensure their presence on Tuesday when the House meets again.
The motion will be moved by Congress leader in the Lok Sabha Mallikarjun Kharge, who is reaching out to other opposition parties to garner support for the motion, they said.
"This House expresses No-Confidence in the Council of Ministers," reads the one line motion, notice for which has been given by Mr Kharge.
In his letter to the Lok Sabha Secretary General, the Congress leader has requested him to include the motion in the revised list of business for March 27.
"Under Rule 298 (b) of chapter XVII of the Rule of procedure and conduct of business in Lok Sabha, I hereby give notice to move the following motion in the house on 27-03-2018," the letter giving the notice said.
Earlier, the Telugu Desam Party and the YSR-Congress
had moved separate no-confidence motions
against the government regarding the granting of special status to Andhra Pradesh, but the motions have not been taken up yet due to the house not being in order.
Accusing the government over the motion failing to take off in parliament due to protests by the AIADMK in the Well of the House, Andhra Pradesh chief minister Chandrababu Naidu said that the protests by the Tamil Nadu party could have been "state-managed".