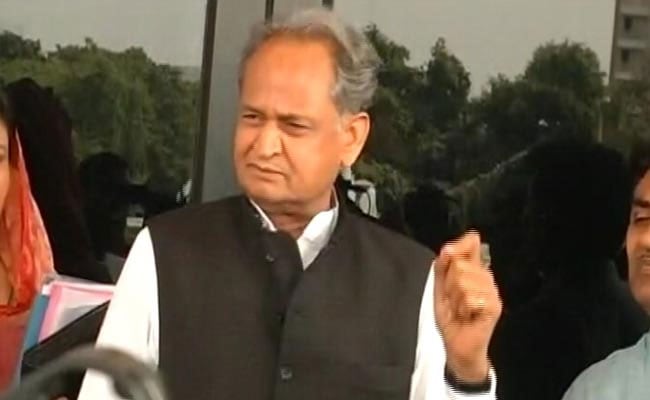 Patna:
Hours after his "majboori" remark, Congress leader Ashok Gehlot today said his emphasis was on making the party self reliant and even RJD chief Lalu Prasad would not have any objection to it.
Earlier today, Mr Gehlot had said that it was a "majboori" for the Congress to hold talks with parties like the RJD and the JD(U) for an alliance in Bihar.
"I did not mean that Congress was in alliance with RJD out of any compulsion. My emphasis was on the Congress making efforts to become self-reliant. I do not think even Lalu ji (RJD head) will have any objection to it," Mr Gehlot told a news channel.
The AICC general secretary was responding to a query about his remark at a meeting with leaders of the Bihar Congress here earlier in the day.
The RJD had hit back saying they were themselves worried about the "bad shape in which the Congress is". State Congress working president Kaukab Qadri, however, sought to downplay Mr Gehlot's comments, saying they were misunderstood.
Reacting to Mr Gehlot's comments, RJD national vice-president Shivanand Tiwary said, "Why only Bihar, the Congress is faced with a similar situation in many other states..."
"We hold the view that the Congress decimation is not good for Indian democracy. But the use of a word like compulsion by a seasoned leader like Mr Gehlot is going to do no good to his workers," he said.
Deputy Chief Minister Sushil Kumar Modi tweeted, "After all, the Congress had to give up its dream of bringing back Chief Minister Nitish Kumar to the grand alliance and acknowledge the compulsion to stay on in an alliance with a party mired in corruption."
"Both RJD and Congress are on the same page when it comes to corruption, dynasty rule and seeking power for amassing wealth instead of serving the poor. Both parties are envious of rapport the ruling JD (U) and BJP share," he claimed.