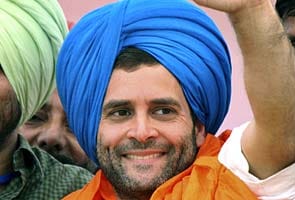 New Delhi:
The Congress scrambled to defend Rahul Gandhi's controversial statement yesterday that seven out of 10 young people in Punjab are addicted to drugs, demanding an apology from the Akali-BJP government for attacking him.
Party spokesperson Manish Tiwari, who is an MP from the state, extensively quoted from an affidavit filed by the Punjab government in court which said that 70 per cent of youth in Punjab abuse narcotics. The Akali-BJP alliance government had filed the affidavit, Mr Tiwari said.
Mr Gandhi was targetted by Punjab's deputy chief minister Sukhbir Badal, who called him a "national joke" for his statement on drug addiction. Mr Tiwari hit back at this, saying that if the Punjab government's own affidavit is quoting the figure, then why is there criticism of Mr Gandhi. "The language (used by Sukhbir Badal) used was completely undignified... The Akali government reacted with their classic sense of ignorance and arrogance," Mr Tiwari said in New Delhi.
"The Akali government has a responsibility... to save the young generation. They should thank Rahul Gandhi for flagging off such an important issue," he said.
Mr Gandhi was in Punjab where he met party leaders, elected representatives and university students. He said at a public meeting that a foreign diplomat told him the 21st century will be India's, because of its human resources. In this context, he said that in Punjab, seven out of 10 youth had a drug problem.
(Read: Rahul Gandhi's controversial remarks on Punjab youth, drugs and Saudi Arabia)