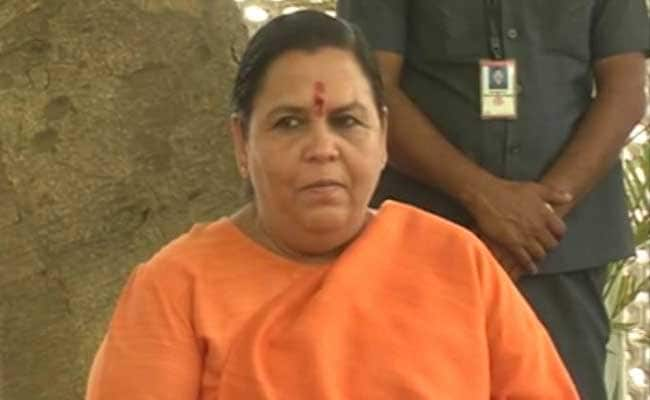 AHMEDABAD:
The Congress has been the biggest beneficiary of Mahatma Gandhi's assassination in 1948, Union Minister Uma Bharti said today, recalling that he had spoken about disbanding the Congress after Independence.
"Today I ask the people of the country and the media. Who benefited most from the assassination of Gandhiji?" Uma Bharti said in north-west Gujarat's Banaskantha, 200 km from state capital Gandhinagar, according to news agency Press Trust of India.
The comment was a response to the question on a petition before the Supreme Court that wants Mahatma Gandhi's assassination on probed again, claiming it was the "biggest cover-ups in history".
Nathuram Godse and Narayan Apte, both members of an organisation called the Hindu Mahasabha, were hanged for the assassination on 15 November, 1949. The petition contended there was a third assassin too.
In contrast, she said the RSS and the Jana Sangh, which later evolved into the BJP, had suffered the most due to the assassination.
"Due to the assassination, the Congress benefited most as he had announced that Congress will be disbanded and a new political wing will be formed (after independence)."
"We went to jail. We were banned. And we are still suffering for that till today. The country suffered a lot and the Sangh and Jana Sangh suffered a lot," she said.
Just a few months earlier, BJP president Amit Shah had also referred to Mahatma Gandhi advocating the party's dissolution right after Independence in a different content. "Mahatma Gandhi didn't do that (disband the Congress), but now some people are finishing the task of dismantling Congress party," the BJP president had said in Chhattisgarh.