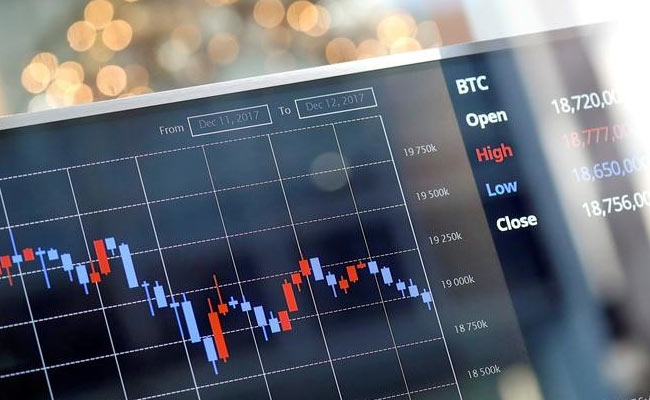 New Delhi:
The Congress on Thursday alleged that a "bitcoin scam" of more than Rs 5,000 crore had surfaced in Gujarat with suspected involvement of some BJP leaders and demanded a Supreme Court-monitored judicial probe into the issue.
Congress spokesperson Shaktisinh Gohil told reporters that it was a multi-layered scam and the Gujarat CID had estimated it to be of more than Rs 5,000 crore though some local news reports have put the value of illegalities at Rs 88,000 crore.
"A new mega bitcoin scam has been unraveled in Gujarat. The finger of suspicion of this massive scam of illegal cryptocurrency directly points to several top Bharatiya Janata Party leaders and a mastermind -- an absconding BJP leader and former MLA Nalin Kotadiya," Mr Gohil said.
Bitcoin is a type of digital currency in which encryption techniques are used to regulate the generation of units of currency and verify the transfer of funds, operating independently of a central bank. Bitcoin is not a legal tender in India.
Mr Gohil said the scam was a Pandora's box where "illegal hawala transactions, kidnappings, extortion of cryptocurrency using CBI/police/government authorities at the behest of top BJP leaders in Gujarat is a norm".
He said the scam began with complaint made to Gujarat's Minister of State for Home Pradeepsinh Jadeja by a Surat-based builder Sailesh Bhatt against Gujarat's Amreli district police of alleged extortion of "200 bitcoins (Rs 10 crore) and demanding Rs 32 crore in cash".
Mr Gohil said investigative agencies found Amreli district police indulging in extortion and action was taken against several officials including SP Jagdish Patel.
"The CID then discovered that the mastermind of this scam was Nalin Kotadiya," Mr Gohil said.
He said Mr Kotadiya is absconding but has said in a video that "if he is arrested, he will reveal damning evidences which will expose top BJP leaders in the state".
Mr Gohil alleged that Gujarat CID was trying to pressurize the witnesses for "political reasons" and that a second complaint was surprisingly filed by them, naming Mr Bhatt as the accused.
"Instead of him (Mr Bhatt) being the complainant in the first case, the CID at the behest of MoS Home made the police the complainant," he said.
He said Modi government had sent investigative agencies "to hound Gujarat Congress MLAs" but "does not bother to investigate this scam in which an absconding mastermind BJP leader has made serious allegations of how top BJP leaders are linked with this entire sage of illicit money transactions".
"Who are the top BJP leaders against whom Kotadiya has damning evidence? We demand an impartial Supreme Court-monitored judicial investigation," he said.
Mr Gohil asked if demonetisation was used by the BJP leaders in Gujarat to convert black money into "white" and "dupe investors through multiple extortion of illicit money".
BJP dismissed the Congress' accusation against Gujarat police and its state as an attempt by the opposition party's "dirty tricks department" to spread confusion and lies.
BJP spokesperson Anil Baluni said the allegation of the Congress were laughable and nothing can be more unfortunate than this as it is the state police which has cracked the case and acted against several persons.